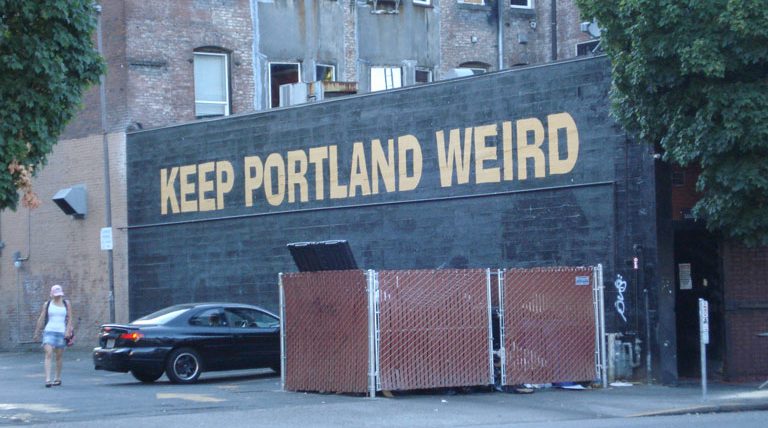 On Monday last week, I hopped on a plane, and flew across the country to Portland, Oregon.  The reasoning was pretty simple – I wanted to see a baseball game.  The team was The Portland Beavers, which are a minor league affiliate of the San Diego Padres, and their home park, PGE Park is regarded as one of the nicest parks in the minor league ball circuit.
There isn't a whole lot of explanation necessary to why I would exert so much effort in flying across the country in order to see a minor league team called "the Beavers."  I am, admittedly, a big kid at heart, and I snicker every time I say, or someone else says "the Portland Beavers."  The 14-year old in me demanded that this trip come to pass, and pass it did.  But most importantly was the fact that the 2010 season is the last year for the Beavers, and after it's over, their park is being converted into a full-time soccer stadium for a fucking Major League Soccer team (The Portland Timbers . . . lame), and the Beavers are more or less being kicked out of town, and leaving the name behind in the process.  So it boiled down to a now-or-never scenario, to where if I didn't make the trip on Monday, there would be no seeing any (baseball) Beavers, ever in my life.
The Beavers more or less gave me a convenient excuse to ever want to go to the state of Oregon, a state that I had never been to, in my entire life, and never really had any reason to until recently.  I had a fairly eventful time out in Portland aside from just the baseball game itself, and I'm glad that I made the trip, even if I did get stranded at the airport, and have to shell out the money that I don't necessarily have to pay for a motel for four hours.  I look back at the experience fondly, and feel little regret that a trip with immature motivations, and for a minor league ballpark wound up being the furthest traveled, most expensive, and (planned) shortest baseball road trip I made this season.