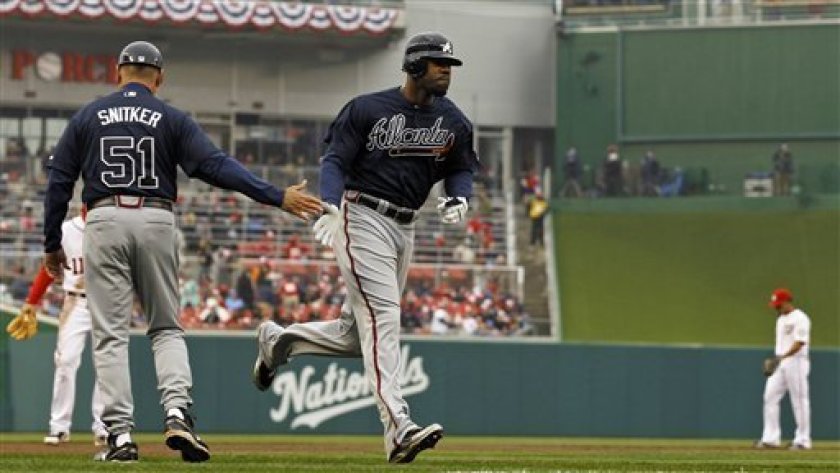 As my work day winds down, I find that my heart is still excited, and it's influencing my physical actions.  Double-clicks are too fast, and my hands are jittery.  I'm having slightly more difficulty at being steadier with the mouse as I repeat repetitive tasks again and again with no good rhythm.  I can't help it.  I'm excited.  The baseball season if officially underway, and the Braves have already started their season on a good note with the first win in all of baseball today.  Black Jesus homered, in his first at-bat, again.  There is much reason for me to be excited.
To spare everyone from my sports ramblings, I'll likely be doing a vast majority of my sports-related writing on my other brog, BSW. The point is that I don't really mind that readers of my personal brog knowing about my sports brog, but I'm not too keen on it being the other way around, just yet.
But with the kick-off of the baseball season comes the kick-off of what could very well be the most eventful baseball season of all time.  And I say baseball season as the frame of time, because it is perfectly encapsulated within the approximate time frame in which the season takes place, between April all the way into October.  Between baseball itself, possible trips, confirmed trips, birthdays and weddings, it's going to be an extremely eventful season this year.