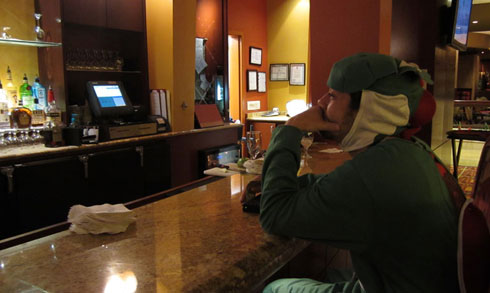 As far as Nanowrimo is concerned, amazingly, I'm off to a fantastic start.  After the first six days in November, I've already surpassed the first 10,000 word mark.  That being said, I feel like I'm in a fairly good place, and can take some time to play catch up with my precious brog.  And since I just got back from Neko-Con, I've got some things to say and show.
Firstly, to no surprise, I feel old as shit, because I'm 29-years old, and watching a bunch of 12-17 year olds parading around like retards or jailbait.  Clearly, I'm out of touch to some degree, as this is literally the first anime con I've been to in like 6-7 years.  I don't understand why there is such an increase of fake wannabe ravers, why people are fascinated with animal tails, why people love wearing full-bodied mascot/animal pajamas, and most of all, why there are so many people running around wearing surgical masks with stupid pins, flair, and chains hanging off of them.
But anyway, more will be written when I get to it, or remember to write about it, but until then, enjoy the litany of random shit related loosely to Neko-Con in coming days.  Like ronery Yoshi sitting at the bar feeling melancholy and wanting the hard shit.