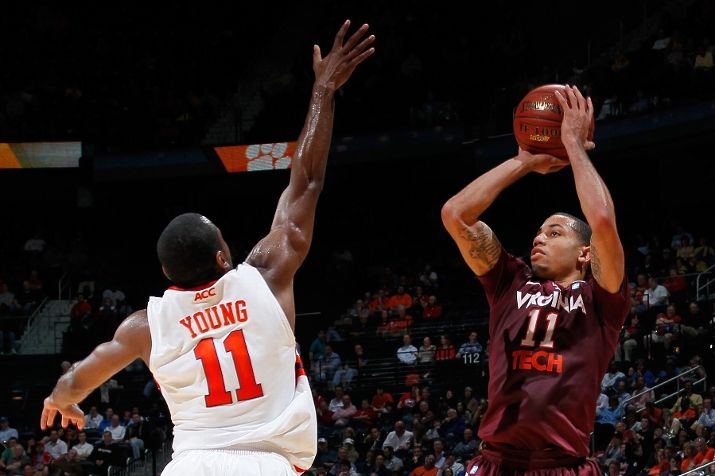 Sure, they're probably going to obliterated by Duke tomorrow, with insulting sights of Mason Plumlee and Ryan Kelly dunking all over the place when Doc Rivers' kid isn't going apeshit from beyond the arc.
But if for one night only, it's great to see Virginia Tech not pull a vanishing act in a postseason game, and actually look like a good athletic program.  Sure, they still did their typical bonehead shit like five-second violations and was easily confused by a full-court press resulting in an egregious use of timeouts, but when it came to the important stuff like making their free throws, they sank them confidently and kept the pressure on Clemson to try and respond and it certainly didn't help that suddenly they're the team that can't make a free throw to save their life.
It was refreshing to have watched, and it puts me in a jovial mood.  I can wear my Tech shit to work tomorrow proudly, because tonight, we're the winners.