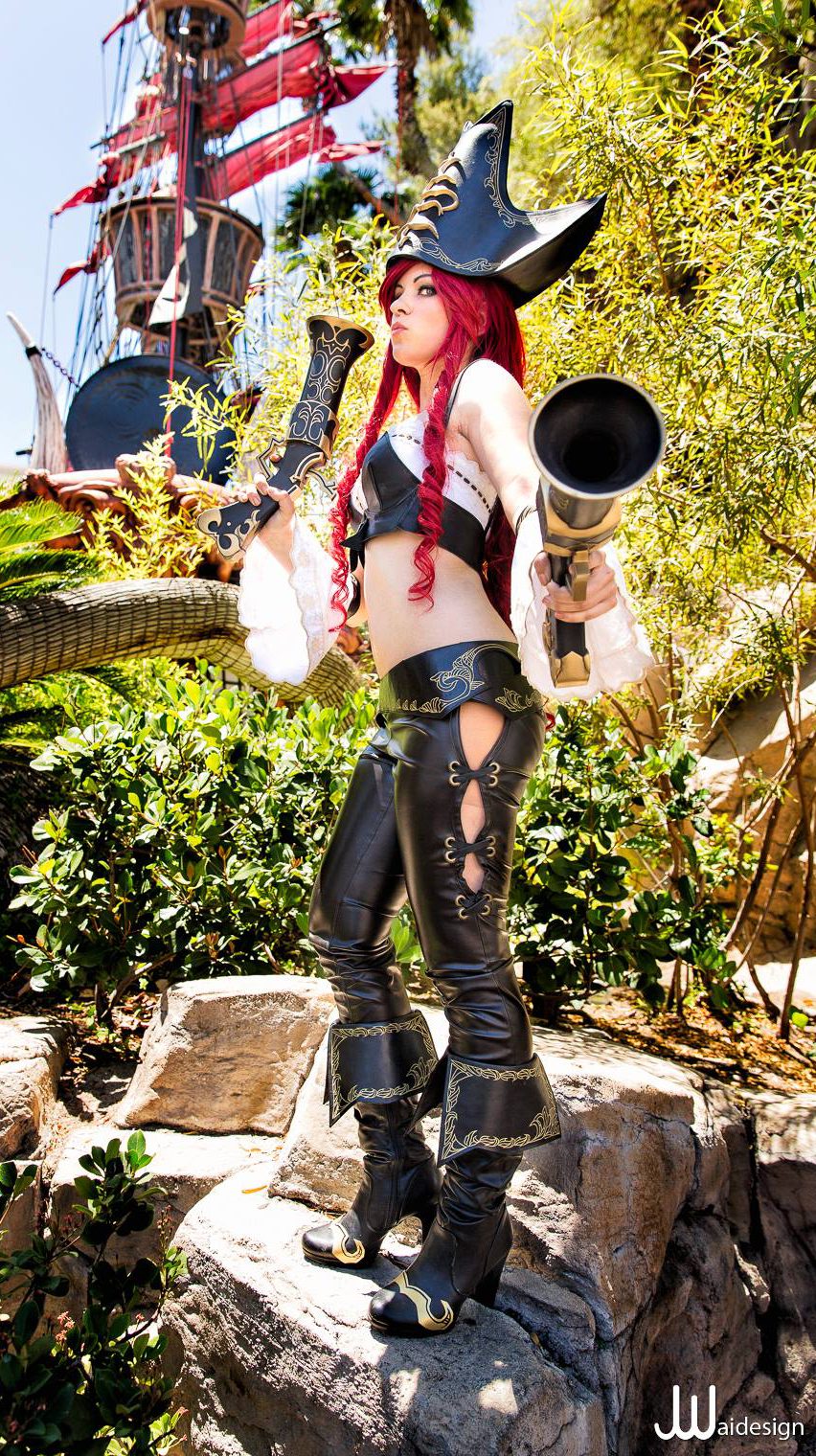 So, like a day after I pretty much anoint what I thought was my favorite Miss Fortune, I come across this Miss Fortune costumer. And it's kind of one of those situations, like a Ben Stiller-Owen Wilson kind of movie, where a guy gets engaged to a really good looking woman, but like at the night of the engagement, he sees/meets a new woman that really piques his interest, and then the awkward plot of the film is born.
Now I'll stand by my opinion that I really like the photo of the first Miss Fortune costumer, but I have to say that in comparison of total packages, this one well, blows her away. Eviscerates her. I say with an awkward cringe that it's not even really a comparison. It's one of those situations where I guess it's kind of good there's a language barrier and the fact that my brog gets probably like six hits a day, with four of them being me, because she probably won't see these remarks.
But I think it's pretty much a layup that as far as my little world is concerned, we have a winner of Miss Fortune costumers here.
Aside from the obvious aesthetic appeal on all the obvious accounts, I simply think she just, nails it. The more I look at this particular picture, the more I appreciate it.