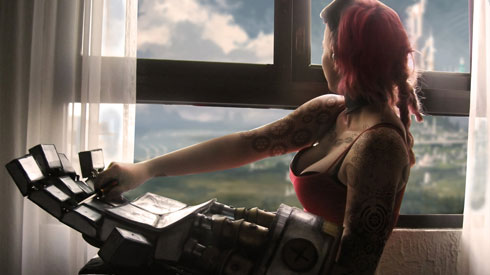 Back in the day, there was Xanga.  Xanga was a blogging platform that coincided with the time of like LiveJournals and any other blogging sites.  Anyway, there was a popular perception that Xanga was the blog choice for all Asian people, given the fact that 4 out of every 5 Xanga sites seemed to be run by an Asian blogger.
Perception becomes reality to the eye of the beholder.
I'm convinced that when it comes to costume photography, DeviantArt is pretty much anyone not in the United States.  4 out of every 5 times whenever I see a picture that I think is really striking, and I wish to see more of it, and the rabbit hole eventually leads to me to a DA account, I'll notice that the user's profile states that they either live somewhere in South America or Europe.  So much for those opportunities to cyber-stalk fantasize about meeting these people in person to crush on and hope to fancy with my wit and charm.