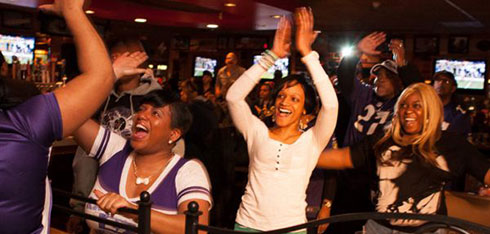 As we all know by now, the answer to questions like these is always yes, but for the sake of having something to write about…
Long story short: Upon returning to Ravens training camp after being in court for domestic violence charges, Ray Rice was given a hero's welcome and multiple standing ovations by fans in attendance.
The WSJ link really does sum it up succinctly, but I can recant the story with profanity.  Fans have the right to react in however manner they please, but to give a hero's welcome a guy who was in court for beating the shit out of his wife?  That's disgusting.
Ravens fans are dumb.  Cheering for a guy that has pretty much been caught on camera striking is wife, knocking her out cold, and dragging her unconscious out of a casino elevator.