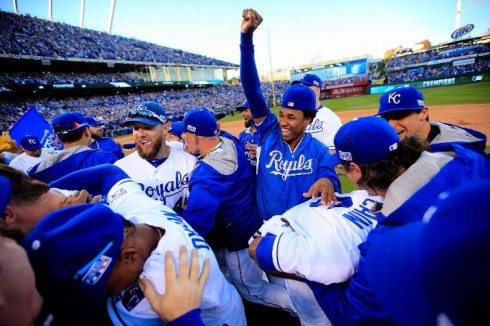 Despite being the world's worst baseball fan, there are still two things I have been following as it pertains to this season's, Atlanta Braves-less MLB playoffs.  The first are the San Francisco Giants, who are a team that I dislike on account of their smarmy fanbase, overrated ballpark, and the city they represent.  However, the Giants represent a theory that I, among many snarky baseball fans have jokingly bought into, and there's an intrigue in seeing if it comes to fruition or not:
The Giants win every even-numbered season.
Granted, it's only been two instances, but still, that's two more championships than most other franchises, much less the Braves have seen in their franchises' histories.  But with titles won in 2010 and 2012, I've been saying that 2014 is destined to be their year as well, and that if nobody can keep the Giants out of the playoffs, than there may as well not be any playoffs, because another championship is all but inevitable.