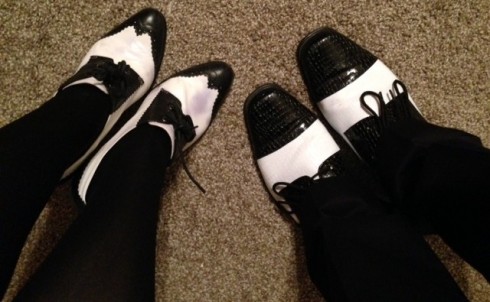 When it comes to New Year's resolutions, I tend to keep them to myself.  It's like I have a superstitious belief or something, that's basically like if I make my resolutions known to others, then it becomes less likely to succeed.  Sometimes I wonder if other people have that kind of mindset when it comes to resolutions, regardless of the fact that those who go with the tried and true "lose weight/save money" become kind of obvious in their behaviors, but for what it's worth, I like to keep my resolutions somewhat private, for the sake of hoping they succeed.
That being said, with a day left in 2014, I figure it's safe to pull the veil back just a little bit to my six readers, and let the cat out of the bag to what some of my resolutions were over this year, as well as the year prior.
This time last year, I made a short post with what I had striven to be a frustrated tone, because that's precisely how I felt when I wrote it.  It was about how I had failed to achieve my one resolution in 2013, and how I was going to give it another go in 2014, but lower the criteria, lower the bar to the absolute lowest it could possibly get.  And that if I failed to achieve it in 2014, then I would have no choice but to make some dramatic changes in my life come 2015.