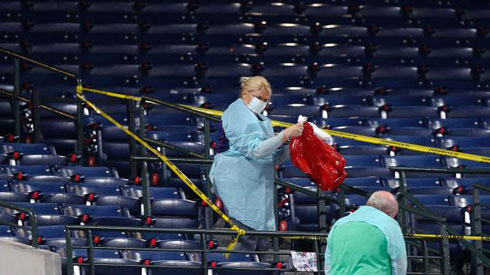 Impetus: The New York Giants Yankees complete a sweep of the Atlanta Falcons Braves by a score of 20-6.  The day after a 60-year old Braves fan fell to his death from the upper deck of Turner Field, while trying to antagonize Alex Rodriguez.
Seriously, 20-6 is a god damn football score.
Prior to the 2015 season, I mockingly said that the Braves were going to lose 100 games this season.  After all, they had traded away just about everything worth anything, and turned a team that could have probably easily won at least 85 games into a team that well, could very well lose 100 games.  Naturally, things didn't turn out as bad in the start, when the Braves swept the Marlins to start the season, and went like 5-1 or something in their first few games, but as is often the case with baseball, reality sunk in, and then the Braves started playing like the team they were destined to be in 2015, and likely again in 2016.