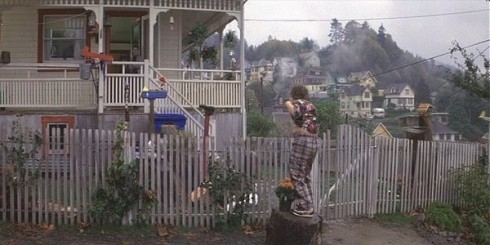 The spike into my heart: After years and years of dealing with dedicated Goonies fans wandering onto their property, the home owners of the actual home used to portray the Walsh's home in The Goonies has had enough of tourists, and is taking efforts to close access to the public.
This breaks my heart, it really does.
One thing that I have always wanted to do one of these days was to make a trip out to Astoria, Oregon, and walk along some of the landmarks from The Goonies, because it's no secret to anyone that it's one of my all-time favorite movies.  I wanted to see the jailhouse where the Fratellis escaped from, maybe see the pizzeria (if it's still there) on the docks, where Chunk watched the police chase and subsequently spilled a milkshake all over himself, and of course, see the Walsh family home, where the Goonies themselves gathered and hung out.