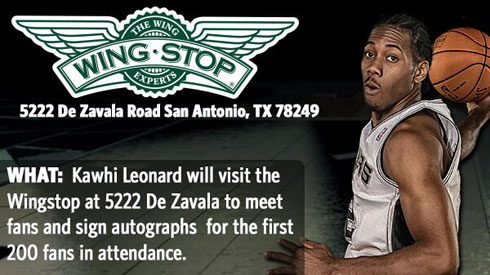 Actually, I love reading about how the San Antonio Spurs' Kawhi Leonard is kind of a cheapskate, driving around in a nearly 20-year old car, and makes a big deal about free wings.
Leonard still drives a 1997 Chevy Tahoe that's nicknamed "Gas Guzzler." He does it because "it runs and it's paid off."

Leonard freaked out after he lost a book of coupons from his sponsor Wingstop last summer and asked for them to give him new ones so that he could get free wings—even though his new $94 million contract had just kicked in.
So basically, one of the better players in the NBA right now, a year removed from a championship, and on a team very much in contention for another one, and is currently on a fairly freshly-signed 5-year, $94 million dollar contract, still understands the value of a dollar, and the importance of not being frivolous with money.
Continue reading "Extreme Cheapskates: Kawhi Leonard edition" →