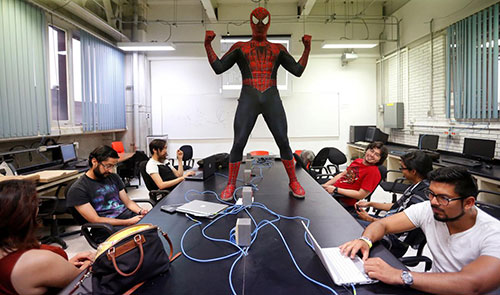 Love this so much: Mexico City science teaching assistant discovers ways to engage students' attention – by dressing up as Spider-Man.
This right here, is some absolutely amazing (no pun intended) ingenuity and outside-the-box thinking.  Students of today ADHD and Ritalin generation have no attention spans, and need shiny objects and fluffy curriculum to hold their hands into growth.  They're also being raised to believe that the only acceptable movies out there are all based on comic books.  What better way to kill two birds with one stone than teaching dressed as a comic book character?
This guy, Moises Vazquez, hits the nail on the head on so many levels that absolutely love it.