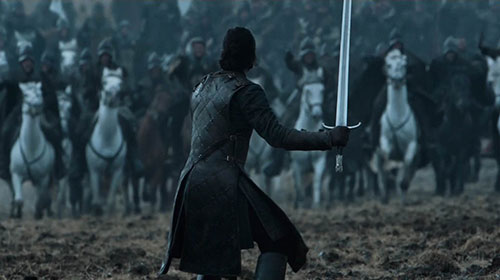 Just going to put this whole post behind a jump, because it's straight up nothing but spoilers.
The funny thing about sports is that seldom does the likely ever actually occur; especially when it comes to championships.   When was the last time a team favored to win it all from the start of the season actually win it all?  How many times do we see a college football juggernaut, ranked #1 from the start, falter and fail to even make it to the championship game?  How many athletes have we witnessed state their intentions to succeed and make promises that they have little chances of fulfilling?
I remember the rise of LeBron James.  Hearing about this kid in Ohio who was an absolute physical freak of nature, even whilst in high school.  He was a decade ago, basically what Bryce Harper was just a few years ago, this teenage phenom that was destined to easily succeed in the professional ranks of their respective sports.  LeBron was anointed a Next Jordan in a time when doing such was the equivalent of a career kiss of death; but that's just how much of a sure thing he was believed to be.
I remember when the Cavaliers drafted him following the 04-05 season, it was the start of a truly storybook story, of the hometown kid being drafted by franchise in his state.  He said he wanted to "do his best" to bring a championship to Cleveland.  In his first regular season game as a Cavalier, he nearly had a triple-double.  I was impressed at how good he was from the onset.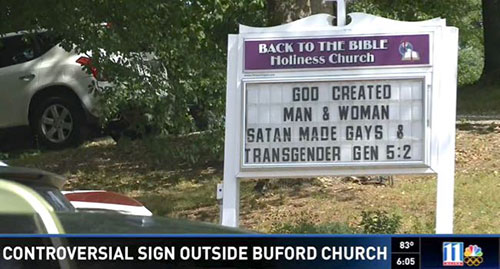 Irony: Gwinnett County church's sign vandalized; for having a discriminatory message on it
I guess the old adage of "two wrongs don't make a right" can't really apply when it's likely that neither party believes they're wrong.
But it's amusing to me that a church is butthurt over their sign getting slathered in black paint because someone(s) who disagreed with an inflammatory message got butthurt.  Really though, it's about as not smart to publicly put in writing shit like "Satan made gays & transgender(s)" as it is to vandalize private property.
What's ironic is the unintentional side taken by the law, because of the whole Crime Stoppers offering up to $2,000 for arrest-able information.  All because someone who vehemently disagreed with the offensive message that Satan created LGBT people decided to act out in a noticeable, yet not necessarily destructive manner.