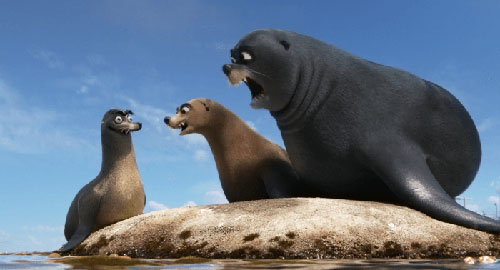 Last weekend, I saw Finding Dory.  I thought it was a pleasant film.  It's definitely a sequel that absolutely requires prerequisite watching of Finding Nemo in order to understand the numerous references from the prior film.  But it's a film that as should be expected with most Disney/Pixar collaborations, is the definition of a good movie; decently written, with a clear and basic point and objective, tastefully humorous and has a tremendous amount of heart.
I enjoyed the film, and walked out of the theater feeling entertained and pleased with my time investment.
But leave it to The Internet to actively seek out things to find offensive and subsequently complain about it, and do their best to put a wet blanket over something good.