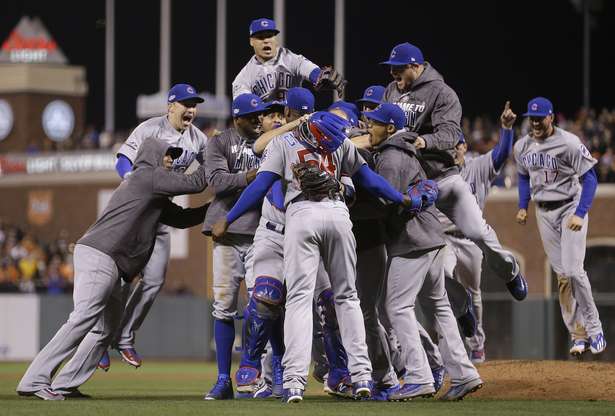 There is a god after all: The Chicago Cubs rally in the 9th inning to take the series and eliminate the San Francisco Giants from the playoffs in an even-numbered year
I think this might actually be something close to resembling a sign.  The Cubs, the franchise most known for curses, hexes, goats and Steve Bartmans, somehow stand strong to defy and overcome one of the worst curses in the modern baseball era: the Giants' even-year World Series Win Curse.
Seriously, if there's anything my six readers might have picked up on by now is that sometimes I'll deliberately expend the effort and put down words about things that I pretty much chalk up as WILL happen, solely for nothing but the teasing and testing of the fates, in hopes of proving me wrong.  Sure, there's nothing I like more than being proven right, but for the sake of some things like preventing the Giants from winning yet another World Series, I'll gladly take one on the chin just to see the city of San Francisco denied.