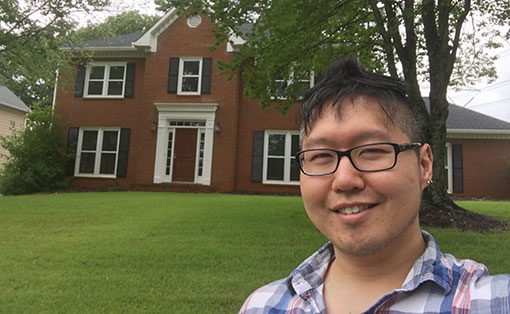 Obviously, I'm pretty hush-hush when it comes to the process of getting to things like this, but let's cut right to the chase: I'm a homeowner again.
Apartment life wasn't terrible, but the reality is that renting always feels like throwing money away, and that the end game is always a home where I can stash all my shit and have a place that I can always call my own, and potentially work it to something that might actually be able to make me money in the future to boot.
I came to a realization not that long ago that I actually managed to amass enough money to where I could actually get back on the path to homeownership, and then once the home-buying bug bit, it was off to the races with trying to find a home that suited a lot of my mental checkboxes.
It all happened pretty quickly and has been quite the whirlwind, and I will say that honestly, this moved rapidly throughout the course of a month.  Yeah, sounds like a lot of major decisions being made in a short amount of time, but I had a particular area in mind where I wanted my next house to be, and that made things a little easy in the sense that I wasn't going to be searching all around the entire Metro Atlanta area, and had more of a specific zip code in mind to narrow my choices.
So there we have it; I have a house again.  Maybe some of it is sticker shock after dropping a massive sum of money for a downpayment, or maybe it's the surreal feeling that I've already moved onto my second house.  Grown-up adulting may be one of those things I always say is kind of weird to consider, but if I'm already successfully capable of owning my second house, I'm clearly doing something right.
Life is fascinating sometimes, and I look forward to embarking on this new chapter of my life in my new house that will hopefully be full of good memories, lots of growth, and abundant potential for the future.