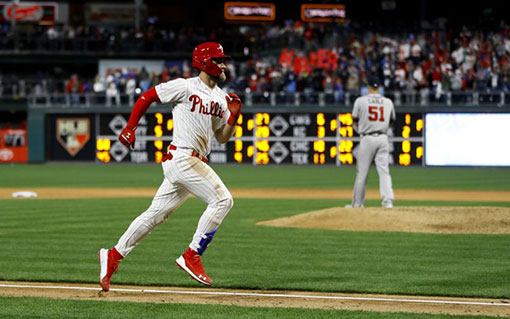 At the time I started writing this, the Braves had just finished getting swept by the Phillies to open the 2019 season.  Prior to the start of the season, Braves fans were treated to an offseason where the Braves performed their standard song and dance of crying poor and pretending like they don't have the necessary money in order to pursue logical free agents and improve their chances at winning baseball games, but then business reports emerged that showed that the Atlanta Braves organization as a whole, had raked in record profits throughout the 2018 calendar year. 
In typical Braves fashion, instead of just coming clean and admitting that the ownership has little interest in investing money into the team, they sent their stooges out blab a whole bunch of corporate-ese about the importance of financial responsibility, and extol their profits as if Bubba in Habersham, Cletus in La Grange and Ricky Bobby in Valdosta are going to give a flying fuck about the organization's financial standing, when the team is losing games that they'd have a better chance at winning if they had some competent players.
And basically, personally, I'm at my wit's end with it.  As much as I feel like I'm always on the cusp of swearing off the Braves and declaring a disdain for them, I never really fully pull the trigger, because I like having a local team to root for, and when the day is over, I do want to see the Braves win and find success, even in spite of the fact that the organization itself is flagrantly ambivalent and doesn't appear to care whether they win or not, just so long as they're making investors money.
But as for this year, all it took was three games for me to confirm that this team is dead in the water, and to not really hold too much hope that there's going to be anything remotely better than a first-round playoff appearance, at the very, tippy top best possible scenario.  The Braves Way, an agonizingly cliché phrase the team uses to applaud the team's tendency to favor and acquire over-the-hill veterans or post-injury reclamation projects at reasonable costs is the modus operandi of the team, and has pretty much been the case in almost the entire time that I've followed them, and they rarely drop any big money on anyone.
I understand that the last few times they've done so, they've ended up with stiffs like BJ Upton and Mike Hampton, but the unfortunate truth of professional sports is that every single team on the planet has dealt with free agent busts, and that it's more of a surprise when a free agent deal doesn't go sour, and that at least from a WAR standpoint, they don't lose too much money in the life of a deal.
Continue reading "It's hard to care about a team whose management doesn't care about it either" →