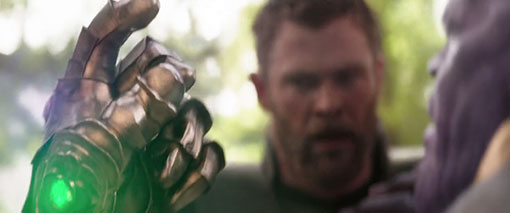 Like most people out there, we tend to have our own personal vernaculars.  Phrases that we use, mostly in private, but sometimes out in the wild, which occasionally requires explanation.  Most of the time, people scrunch their eyebrows and are dubious about the use of particular phrases, but occasionally others adopt such things, and introduce it into their own vernacular.
I don't know why, but I've often felt the compulsion to write about my use of the general term "overpopulation;" it's sat in my drafts file as a topic to write about on more than one occasion, but I've never actually taken the time to actually write about it.  Seeing as how my writing habits have become quite strained throughout the last few weeks and months, mostly due to work trying to suck the ever-living life out of me, I'm always trying to improve my motivation and capability to write, and no matter how bad things get, writing is the one hobby and outlet that I really do not want to let fall too far off the rails, and much like being able to run a mile at any drop of a hat, I always want to be able to write whenever I feel like it.
There are two places in which I most frequently decide that the world is too overpopulated: the parking lot at work, or at the gym. 
Being the creature of habit that I am, it shouldn't be much of a surprise that I wish to park in the same parking spot every single day.  In order to accomplish that, I realize that I need to pick somewhere that isn't necessarily rockstar parking, right next to the entrance of the office, but somewhere where I could (hopefully) reliably get the same spot on a regular basis.  That being said, my preferred spot is one floor up from the main entrance, but fairly close to the stairs, so I can traverse one flight of stairs and be at the aforementioned rockstar entrance.
For a while, it was pretty nice, getting the same spot on a daily basis.  I knew I could be five minutes earlier or five minutes later than the usual arrival time, and it would be there, and I took comfort in knowing that I basically had a consistent place to park.
But then, much to my dismay, I rolled into the parking lot one day, and there was a fucking pickup truck in my spot.  It pissed me off royally, and I hoped this was a one-off occurrence.  But then the truck was there the next day, and several other days in which I happened to be off by a few minutes.  Even after I rattled off a nice little streak of getting my spot back for several consecutive days, this fuckface would still take my exact spot whenever they managed to get there before I did.