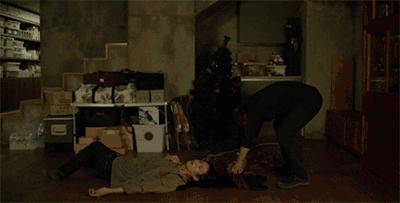 It wasn't even a month ago when I saw Bong Joon-ho's coup de grace, Parasite.  It was one of the best movies I'd seen in a long time, and I say that not just because I want to support films made in the Motherland, but because it was also just a good movie.  The plot was fairly simply and linear, the acting was superb, and I'm no cinematography buff, but the visual storytelling was at times, breathtaking.
If white people weren't so fucking white, then there's an off-chance that Parasite should win the Oscar for Best Picture, but let's be real here; it'll probably go to Marriage Story or The Irishman, because they're in English, and all of Hollywood is trying to get in bed with Netflix these days.
But speaking of white people, one of the more infuriating pieces of news I've heard lately was that the rights to an adaptation of Parasite were won by HBO.
And let's be real here, the phrase "adaptation" is a gentler, whiter way of saying "replace all the gooks with American-speaking whiteys"
All I know is that I lost my shit when I read this article about Parasite already being prepared for adaptation.  And knee-jerk reactions is probably about 75% of the shit I write about on my brog in the first place, but they're usually coming from the most passionate, heart-felt emotions.
Continue reading "Can white folks let the body get cold before they start picking at it???" →