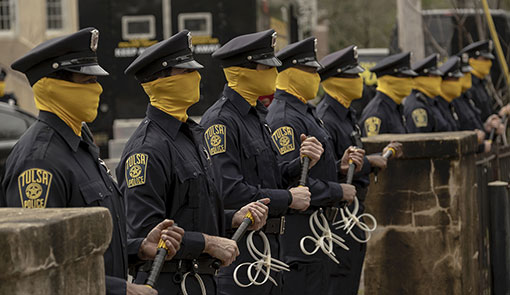 A thought that often crosses my mind is that I can't believe the world that my daughter was born into.  And then I feel really sad about it, despite knowing that she very well won't remember any of this stuff, but one day she might read about it in history books or any sort of resource that outlines the happening throughout history.
It's bad enough she was born right at the very start of when coronavirus came into the United States and was shortly declared a global pandemic, literally changing the landscape of the world where the vast majority of educated people began to take shelter in their homes, to minimize the spread of a new disease.
But in a way that can only be described as amazing, a global pandemic still managed to get pushed into to the backseat by the more recent civil unrest that's boiled over on account of the deaths of Ahmaud Arbery in Georgia, and very recently George Floyd in Minnesota, with the latter being pretty flagrantly executed by a white police officer, when his neck was low-key crushed under the knee of the cop.
As I'm writing this, all across the country, there have been countless protests, many of which escalated into riots complete with looting, and there are hundreds to thousands of people who have been physically harmed, gassed, tazed or impacted by some form of crowd control.  The police are widely viewed as the enemy now instead of the agency that's meant to serve and protect, and it's times like this in which I'm kind of glad that one, I don't live/work as close to actual city-proper Atlanta as I used to, and two, add the staying home as yet another ironic benefit to there being a fucking pandemic.
It's a very sad and scary thought to think of this being the world that my first child was born into, and I feel like the generations before her have already let her down in fostering a world that's supposed to be safe and better for the future.