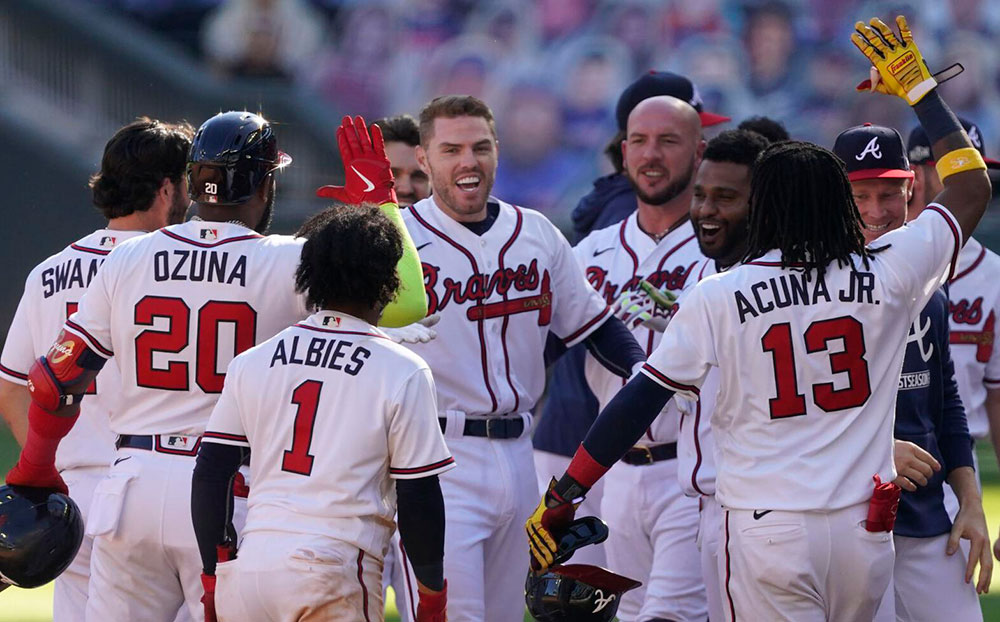 It doesn't mean anything to me: the Atlanta Braves defeat the Cincinnati Reds, win their first postseason series in 19 years*
*it only required a global pandemic to wipe out 102 regular season games, Major League Baseball to reconfigure the entire playoff system, and adding a third round to allow for even lesser competition into the postseason in a best-of-three, played entirely in Atlanta for this to occur
Don't get me wrong, I'm always happy to hear when the Braves win baseball games (except in those years where I was rooting for them to lose 100 games), and it is still a life's want, to see the Braves win a World Series.  But as I've documented throughout the years, there is just too much history, too much failure and just well, too much Atlanta, for the Atlanta Braves to have to overcome in order to get to the top of the mountain, ever again.
But make no mistake, this barely counts as a breaker of history.  In an ordinary season, the Braves would have been paired up against the #3 seed Cubs, who are notorious chokers in their own right, but have actually sniffed success within the last decade, and the last time these two teams met in the playoffs was in 2003 when the lower-seed Cubs upended the 101-win Braves in five games.
The Braves winning a hackneyed, made-up playoff matchup surely doesn't, and shouldn't really count as breaking history, as much as ESPN was careful to word their phrasing as to make is accurate as possible.  Sure, the Braves won a postseason series, but again, missing from the statement is all the context that I was gracious enough to provide.  It doesn't really count to me.