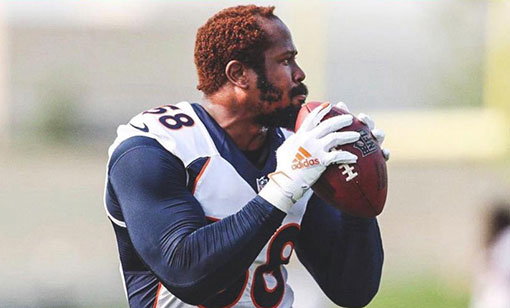 Reason #786 why it's stupid to have a season of any sport in the middle of a pandemic: Denver Broncos lose all eligible quarterbacks due to coronavirus prior to game against the Saints
I'm not just saying this just because the Braves didn't win the World Series, but because it really is stupid and foolish to have professional sports seasons in the middle of a pandemic that's claimed over a quarter million American lives.  And this past weekend was just more reminders of just how stupid everything sports really are, and how wholly unnecessary they really are in the grand spectrum of trying to live in 'Murica.
On Saturday alone, regardless of the fact that I don't really watch much college football much less television in general, I still am curious to see who's winning and who's losing on any given day because I'm fascinated with how a ranking system even happens and Ohio State is somehow ranked #4 in the nation despite playing in like, four games total, because of coronavirus and all the cancelled games.  And then in the top-25 filter alone, I see that five games are cancelled/postponed due to coronavirus issues, and I'm left wondering how there's any sort of credibility at all this season, when just about every team has played an uneven number of games, so I have no earthly idea how there can be any sort of ranking system that doesn't have more holes in it than Swiss cheese?
I guess it doesn't really matter though, because when the day is over, it's still going to be Alabama and Clemson in the playoffs, along with whatever always-runner-ups like Ohio State and Notre Dame to job to Alabama and Notre Dame, setting up yet another Alabama vs. Clemson National Championship.
But then I see this interesting article (above) about how the Denver Broncos have inexplicably lost all three of their main roster quarterbacks due to coronavirus exposure, and my interest is immediately piqued by the idea of wondering what the fuck an actual NFL team would do in the event there were no available QBs.
Obviously, the team would call up whatever scrub they had taking snaps on the practice squad, but I really do feel like the No Fun League really let the Broncos and all sports fans down by shooting down all other potential ideas that were floated around out there, like letting an assistant coach start the game at QB, or my favorite idea of them all, letting linebacker VON "ELWAY" MILLER start the game as QB.