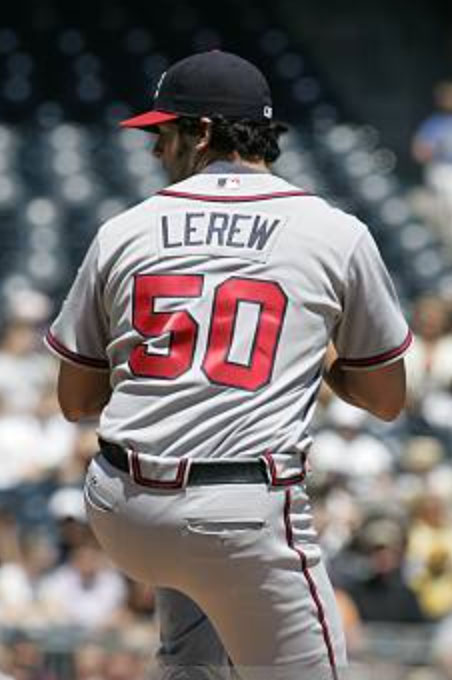 A few years ago, I joined a Korean Baseball Organization (KBO) Facebook group, because I was really just looking for intel on how to get tickets to baseball games in Korea.  Mythical (then) gf was going to Seoul for a month and expressed interest in going to a baseball game while out there, and I figured English speaking Koreans on this particular KBO group would be a great resource to tap into.
I never left the group, and when the coronavirus pandemic started and all sports shut down across the globe, one of the very first professional leagues to get back on track was the KBO, and for a very brief part of summer, all sports-starved eyes of the world were all focused on KBO.  As far as the Facebook group went, the membership exploded, with the most prevalent sector of noobs showing up being degenerate gamblers, practically begging the group for any tips any info to use.  Still, I stayed in the group, because it was Korean and it was baseball, and I enjoyed seeing the perspectives of fans in a completely different realm outside of MLB and affiliated ball. 
A few weeks ago, I saw a post pop up, about a guy who had witnessed a bus hit a dog, and how he was trying to rescue said dog.  Frankly, given my general attention span when it comes to social media, I didn't even realize at first that it was coming from the KBO group, and then I saw the name of the person who had made the post – a person named Anthony Lerew.
The reason why this name rang a bell for me, is that a long time ago, when I was still early in my quest to visit all 30 MLB ballparks, when my travels took me into Boston, naturally I planned it during a weekend when the Braves would be making a rare interleague appearance out there, long before I realized that I was a walking bad luck charm for the Braves* whenever I traveled.
As was often times the norm back in those days, teams loved to call up pitchers from Triple-A for interleague games, mostly on account of the fact that their opposite league opponents would have zero familiarity with them, and hope that such would give them an edge.  The Braves called Anthony Lerew up from Richmond to pitch against the Red Sox, and I remember sitting in Cheers in Boston, having a massive burger and a Sam Adams, while the game started, relishing in being that tourist with the away team's hat, hoping for a good game for the Braves in hallowed Fenway Park.
Lerew gave up three earned runs, and the Braves lost 13-3.  As was occasionally the case with Bobby Cox, he had a short trigger with young pitchers like Lerew and pulled him after the second, and let a bunch of trash pitchers absorb the rest of the afternoon.
What I didn't really realize was that was Lerew's last appearance for the Atlanta Braves.  He was back in the minor leagues the following year, and I vaguely have some recollection of him getting shelved with injury before being released.  As was the case with many former Braves, Dayton Moore was quick to pick him up and bring him to the Royals, where he had a few more appearances in the bigs in 2009 and 2010, before his major league career ended.
Unbeknownst to me, his career continued on long after his time in affiliated ball, and he kept on pitching wherever his talents could be utilized.  Japan, Korea, Venezuela, the Independents.  He had one particularly good year in 2012, where he pitched 170 innings for the Kia Tigers, while maintaining a 3.83 ERA. 
I have no idea if that one particular year had anything to do with his present, but fast forward to present day, and Anthony Lerew is still in baseball now, where he is on the coaching staff for the Kia Tigers.  This made me happy to learn, as there's always something so beautiful about the guys that are baseball lifers that always stay involved in the game, even after their playing careers are over.
Anyway, back to the story about the dog, one thing that I learned from my two trips to Korea, is that their bus drivers are among the most reckless drivers on the planet.  I spent maybe cumulatively 20 days in various parts of Korea over those trips, and I witnessed no less than three different incidents of buses hitting cars or guys on scooters, from Seoul to Jeju to Geongju.  The notion of a Korean bus driver hitting a dog and driving off is about as surprising as finding out about pollen in Georgia.
So Lerew came across a badly injured dog, and decided to take it upon himself to try and rescue him.  Unsurprising, costs would be an issue, as KBO salaries are nowhere near pro salaries in America, much less for a non-player coach, so Lerew did what many in the world do whenever they try to raise money for a cause: GoFundMe.
99 times out of 100, I tend to kind of pretend like I didn't see a GoFundMe, because there's at any given time so many of them out there that have some degree of personal connection to me, and it's not that I don't care about any of these causes so much as I got a second kid on the way, my finances are pretty buttoned up, and I don't always have the capacity to get involved.
But once a Brave, always a Brave to me, and I always remembered Lerew from Boston, and when I saw him, he always had the most killer sideburns.
Plus it wasn't like Lerew was trying to exploit GoFundMe and/or his friends, to raise money in order to pay bills or some sort of debt that was his own fault and was totally avoidable.  He was just trying to rescue an injured dog.  Who doesn't love dogs?  So I donated a small amount, with genuine hopes that he would reach his target goal of the equivalent of $7,000 USD to pay for surgery, rehab, vaccines and other costs.
It didn't take long at all for the goal to be met, because clearly there are many out there that love baseball, love dogs, recognized Lerew, or whatever reason.  I think it hit the goal in 2-3 days, and I was pleased to see Anthony Lerew notch a win in one of the many things in the world out there that are more important than just baseball.
The best part about this whole story has been Lerew and his family's complete transparency during the whole aftermath of the fundraiser.  It's not that I wouldn't have trusted him, but in this jaded day and age of scumbags and thieves, I can understand the Lerews' overcaution with transparency, and they posted updates on a near daily basis of the journey of Oreo (the dog's new name), updates on surgeries, receipts, and adorable rehab videos; in English and in Korean.
As of today, it sounds as if the worst of the journey is over, and Oreo has been discharged from the vet and is on her way to a life of care and compassion with the Lerews in Korea.
Honestly, I didn't really know where I was really going with this post so much as I just wanted to share a story of rare positivity and a happy ending in this time of the world that is desperately in need of stories like this.  I loved hearing that Anthony Lerew is still in baseball, and that he's a person of great compassion, faith and resourceful enough to utilize technology, and that there are many also compassionate people out there who are willing to chip in for a good cause.