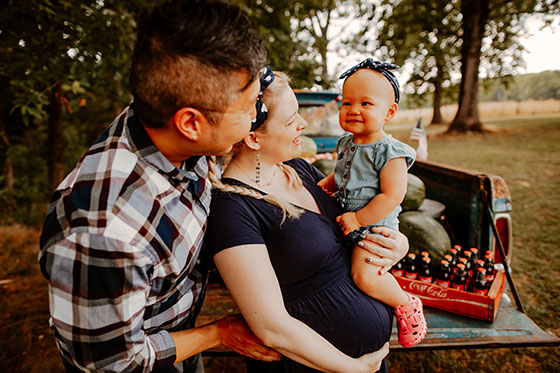 Today marks 34 weeks in mythical wife's pregnancy, which is a pretty significant milestone as far as we're concerned.  Child #1 was prematurely born at 34.5 weeks, and from what a lot of medical sources tend to state, premature once, premature possible again. 
Needless to say, I've reached the stage of walking on eggshells and anoos clenched that history does not repeat itself, as in spite of how well we navigated the waters and journeys of a premature birth the first time around, it is still preferrable to hope to avoid it the second time around, avoid the NICU and hope for a closer-to-full-term arrival, closer to 40 weeks than 34.
All the same, we both need to be ready at a moment's notice at this point, as anything is possible now.  Our home is relatively prepared, #2's nursery is pretty much complete, and if we had to introduce a new child into the home today, we'd probably be in good shape in terms of preparation.  But still, given the challenges and strain of wading into the ocean of firsts the first time around, we both know what we're hoping for, versus what we're hoping to circumvent.
Regardless, it's crazy to think that it's almost arrival time for #2.  Before I know it, I'll be a new dad to a second kid when I'm barely getting the scent of new dad off of me from the first.  As much as I've been mentally trying to not become complacent, settling into the routine of the development of one kid, knowing that the second is right around the corner, with the hopes that once #2 arrives, the rigors of overnight feeds, sleep deprivation and the added challenge of two simultaneous children, I know it's going to hit like a ton of bricks all over again and mythical wife and I will be in for a world of fatigue very soon.
Until then though, it's hold onto your butts and hoping for the best.  Every day beyond the 34.5 week mark will be a gift, and I'm hoping that we'll reach a point where mythical wife will be clawing at the bit to serve an eviction notice, rather than to be on pins and needles hoping #2 will stay put for just a little bit longer.