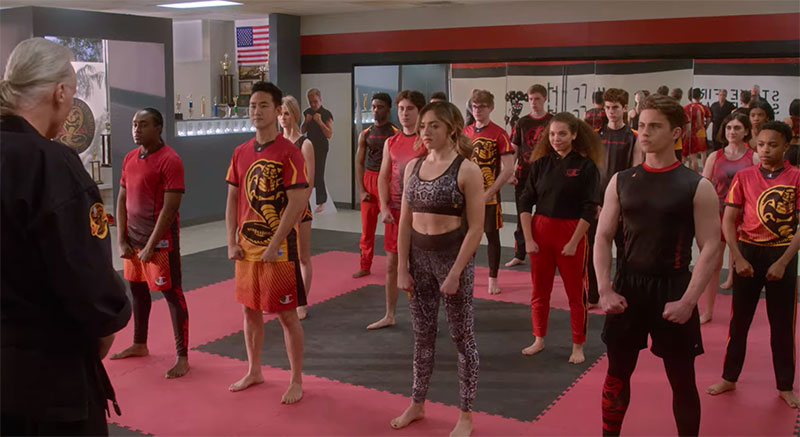 In my perception, athletic apparel company Champion, is kind of B-level.  In the past, they used to be among the pinnacle of the industry, being the official uniform sponsor of the NBA, among other notable partnerships.  But as time passed, I don't know who initiated the changes, but Champion kind of fell to the wayside; the NBA seemed to allow individual teams to make their own apparel partnerships, and in most cases, Nike was the brand making jerseys and other apparel.  UnderArmour emerged, and the field began to get very crowded in athletic apparel.
Champion, kind of became a second-tier manufacturer in my eyes, and they weren't nearly as cool as the aforementioned Nike, UnderArmour, or Adidas, among others.  When I went to Braves Spring Training for the first time, I always thought it was cool that their ST venue was called Champion Stadium, but didn't realize until I got there that that was on account of the Champion brand sponsoring it, with their wordmark being on the façade of the building.
It made me tilt my head at the low-key lameness of it, in spite of the cool name.  The Braves have since moved out of Orlando, and fleeced the people of Sarasota to build them a $175M facility, but the point remains that even they, abandoned Champion too.
When I saw the mass unveiling of Cobra Kai training gear in season 4 (above image), my jaw did a quarter drop, at just how fucking baller and awesome some of it looked.  As much as I think the Kyler Park character is a total choad and a disgrace to Koreans, the shirt he and Kenny Payne and that rando white guy in the back are wearing, is a training shirt that I must have if/when they become available to the public.  And as the scene unfolds, you see that everyone is wearing some form of Cobra Kai gear, some more obvious than others, but they're all, straight fucking fire.
And then, I noticed the Champion logos on everything, and suddenly, I'm like okay, okay…  If ever there was a way to climb out of mediocrity, associating themselves with a popular IP like Cobra Kai seems like as good of idea as any, if there ever was one.
Now, I'm no longer thinking Champion is such a B-tier brand, and was actively googling to see if and when there was a chance that all this baller gear was ever going to be available to the public.  And if this link is accurate, then yes, there will be.
Anyway, while I'm on Cobra Kai, let's talk about season 4, and I think it's safe to say that there will probably be spoilers written out.