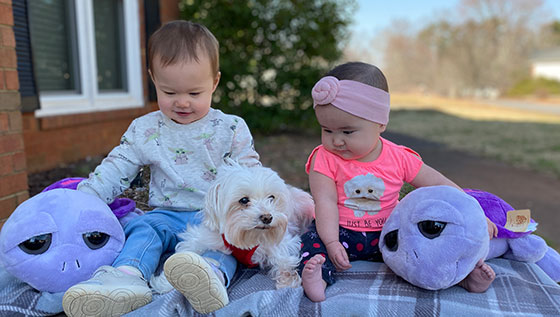 As I posted about a little while ago, my dog is not well.  He was diagnosed with cancer a little over a month ago, and has a tumor that has been rapidly growing since then.  I got a second opinion to see if this were something that could be operated on, but the combination of the growth of the tumor, his age, and his heart, it was a no-brainer that he was not a good surgery candidate, and that this was a situation to simply just try to keep him comfortable for however long he has left.
It's been about a month, and the fact that I'm writing this at all should be enough to know just how well things have gone.  The tumor has been growing and is protruding visibly.  Chase's appetite has been gradually decreasing, to which to me is the #1 thing to know when it's time to start reflecting on mortality, and his physical behavior has decreasing.  His hips have occasionally given out on him, requiring me to pick him up and put him in the grass to relieve himself, if he isn't unloading where he settles in the first place.
One of the things I told myself when I realized that the clock was counting down was that I did not want to keep my dog alive for the sake of myself.  Once his quality of life was starting to really not be so great would be the point where I would do him the courtesy of letting him bow out gracefully and with his dignity, and not when he was frail, immobile and already starving to death.  This is a mistake I've made in the past, and it is something that I did not want to repeat, because it's not fair to our pets to do such selfish things.
It's been a lot of reflecting over the last few days, but this is where I think I am with my journey with Chase now.  His appetite is dwindling, his activity is becoming more sedentary, and as noted, his legs are starting to fail him.  In spite of his documented heart issues, his heart is not failing him, but the rest of his body is really starting to.  He's attentive and his mind is still clearly with us, and this would be a whole lot simpler to do if it weren't, but that's just the cruelty of life sometimes.
The thing is, in all the pets I've ever had or been a part of their lives, death has always been kind of a in-the-moment thing.  They've never dropped dead in front of me, but typically things have occurred that made it very clear that the time was now, to say goodbye.  No real time to think about it, just act, and do them the solid of not letting them suffer.
I've never been in a scenario where I've had the time to contemplate and make the decision, much less call the vet to schedule, the literal ending of a life, and it feels completely bonkers that this is something that people actually do all around the world.  But here we are.
It sucks because it feels like there's a degree of convenience, of washing my hands of the responsibility and care needed, and I'm constantly talking to myself to remind myself that it's for his sake that we're doing this.  Put a merciful end to the suffering of cancer spreading and taking parts of his body offline.  Suppressing a once-healthy appetite.  Making him unable to sprint circles around me while I held the leash with amusement at his energy and vitality.  I'd be lying if I said that there wouldn't be some relief of the absolving of some duties, but it's never worth the ceasing of a life, but the flip side to that, is that I'd be forcing a dog to stay alive for my sake and not his, and that's precisely what I'm trying to avoid.
All the same, I've made up my mind, and I have to stick with it.  Short of the cure to cancer being released into the air and the discovery of the fountain of youth, applicable to dogs as well, there's not much that's going to turn this back, nor should there be.  My boy has lived a lengthy life, been an unforgettable companion through a substantial chunk of my own life, and it's time to let him go and sprint as many circles around the afterlife as he wants, before he abruptly stops to drop the biggest poop a dog of his size has any business dropping.