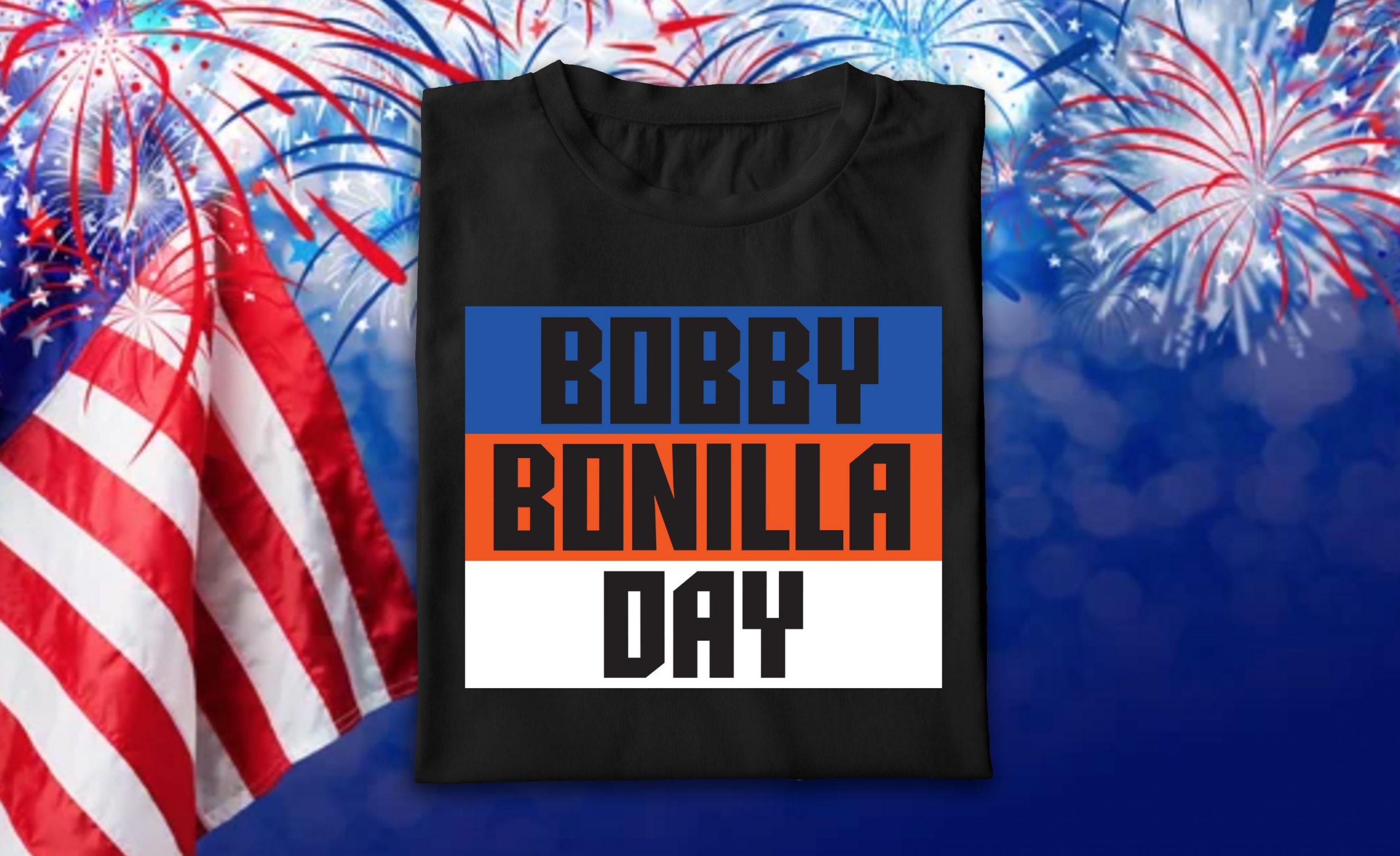 For Bobby Bonilla, that is.  The day in which the New York Mets pay him his annual installment of $1.2M dollars, as part of a legendary deferment plan back established in 2000, where the Mets would be absolved of paying $5.9M then, but agreed to pay $1.2M every single year for twenty-five years starting in 2011.  Obviously it doesn't take a math genius to know that $1.2M x 25 is substantially larger than $5.9M, and that baseball organizations clearly play by a different set of rules to where somehow this is a justifiable and acceptable alternative to paying money owed in the present.
I've posted about this day numerous times on my brog or social media, so I'll save myself the trouble of re-writing something I've taken amusement for a day of every summer since 2011, and just cut to the chase to really the impetus of this post coming to fruition in the first place: the collision of fandoms, where pondering the coming of this year's Bobby Bonilla Day, as well as recently watching wrestling where Miro, formerly known as Rusev, and thinking about his old gimmick that he miraculously got over with the fans, Happy Rusev Day, and merging it with Bobby Bonilla, and how to him, Bobby Bonilla Day must be the greatest day of his year, every year.
The idea to remake the old Happy Rusev Day in the image of Bobby Bonilla took off pretty quickly to the point where I actually expended a little bit of energy and time to make the above graphic; obviously it is fake, but I bet I could manage to move a few of these if I actually produced and sold them, but I don't feel like dealing with any C&Ds from the Mets or the WWE.
But here we have it, the graphic, on the shirt, of the greatest day of the year, for Bobby Bonilla.  I like to imagine that he's one of those degenerate former professional athletes who has no idea how to use or manage his money, and is basically broke by October, and is counting down the days until the next July, to when his next $1.2M paycheck will be coming from the Mets.
For the record, despite not having played a game in like 15-16 years, Bobby Bonilla is getting paid more than eight current active players on the Mets, and countless other players in Major League Baseball who are on league-minimum deals or anything resulting in under $1.2M bones.
And this is going to continue to be the case for 13 more years.  God bless the Mets and their silly business practices, and Happy Bobby Bonilla Day for another year!