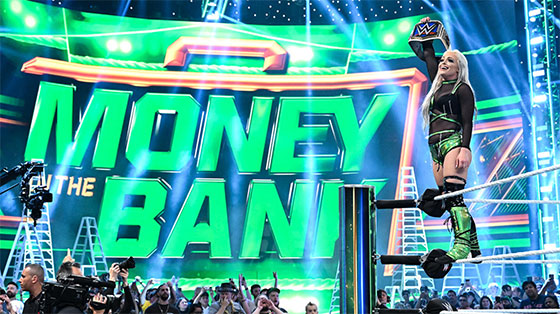 For the first time in my life, I went to an Impact! Wrestling show, as they had dates in Atlanta, and were also taping out of Center Stage, which is a fantastic venue to watch wrestling, and has a lot of history within the industry.  The tickets were cheap, and I was able to get seats basically three rows behind the ring, so it was a no-brainer to go see what is basically the #3 promotion in America.
And it was a pretty decent show, all things considered.  I got to see a lot of guys I'd mostly just heard of or seen just clips of, like Josh Alexander, Mike "Speedball" Bailey, Chris Bey and Ace Austin, and there was no shortage of names that I already knew from their days in old TNA or former WWE talents, like the Motor City Machine Guns, Mike Bennett, Eric Young, the Good Brothers and Mickie James.  Despite the general lack of respect Impact! gets, the promotion has a degree of polish that is missing from a lot of the lesser-known indy shows I'd been getting into over the last few years, and when the night was over, I was very pleased with my evening and money well spent.
I came home that evening and remembered that the WWE had a, well, pay-per-view event the same night, and considering the ease of being able to watch a replay on Peacock, I figured I'd try and watch at least the Money in the Bank ladder matches, while I still had no idea who won them yet, and before the internet would spoil the fuck out of them if I went on any social media channel.
Despite the feeling that I had a prediction that she would win, like my old Wrestling Oracle™ days, I was still very pleased to see that Liv Morgan won the women's ladder match.  Admittedly, I bought into the Liv Morgan story of the diminutive underdog who has persevered throughout the years, and in spite of the support of the fans, just couldn't quite reach the top of the mountain.  And by virtue of winning the Money in the Bank briefcase, Morgan was basically a shoo-in to eventually become a women's champion, as the women's short history of the briefcase has yet to have a single failure.
A little surprising to me, was the fact that WWE Creative didn't wait long with Liv, and had her cashing in immediately, the same night.  I say I was surprised, because just the way Morgan had been established, I didn't think there would be any real hope for her to have any chance of beating either Bianca Belair or Ronda Rousey, seeing as how she's undersized and overwhelmingly out-powered by both of them.  But I guess I shouldn't have been surprised, seeing as how women's MITB winners have held the contract collectively maybe a total of like, three days over the last four winners.  And despite my skepticism of how Liv Morgan would topple either champion, I was still very pleased and happy to see her pin Ronda Rousey and become the new Smackdown Women's champion.
And thinking about this moment, and some other isolated moments within the last year, made me come to the realization of why I still enjoy watching wrestling, even though it probably seems like I have an endless amount of criticism and complaining to do about the business: I really enjoy seeing when wrestlers I respect, and have admiration for their work ethic, actually succeed and get the hard-earned spotlight.
Continue reading "Liv Morgan and what I still enjoy about wrestling" →