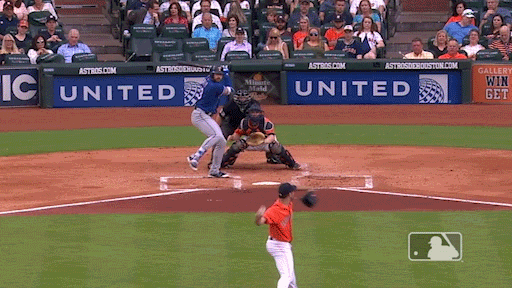 Ain't that a crock: MLB votes in favor of several rule changes that will be implemented starting in the 2023 baseball season, which includes effectively, the banning of the shift
In all fairness, some of the other rule changes are fine.  The pitch clock, limiting pick-off attempts and widening bases.  The gradually increasing ADD nature of humanity can't sit through three hour games anymore and are demanding change, and adding three inches to bases won't really be that noticeable except to players who might not get their ankles kicked in or stepped on as much.
But the banning of the shift?  Now that's booty.  Such a cop out.  Result of a bunch of bitches being, bitches.  The supposed greatest baseball players on the planet all suck so much at baseball and are incapable of hitting the other way so they collectively complain so much that it forces MLB's hand to outright ban the defensive strategy that has owned them for the last decade.  Total bullshit.
I dislike this immensely.  Instead of trying to raise and develop players to spray and hit to all parts of the field, MLB has basically doubled down its catering to power hitters and is instead modifying rules to benefit them instead of telling them to suck it up and evolve their skillset back to when they were kids and probably told to use all parts of the field.
This is why on a global level, Japan still ranks above the United States in pure baseball talent.  When it comes down to it, they might not have guys who will clobber 50 homers in a season, but pretty much everyone in NPB is capable of hitting the ball to opposite field, and their collective batting average is probably noticeably higher than MLB's collective batting average.
I still remember back in the 2009 World Baseball Classic, there was a Japan vs. US game; Roy Oswalt started for the US, and he absolutely got slaughtered by Team Japan who hung like six runs on him, without a single home run.  The Japanese hitters were basically just consistently plopping singles the other way, and Team USA just had no answer for it, and ended up losing 9-4 in an embarrassing elimination.
This, is the power of being able to hit to all parts of the field, but this is also something that we'll probably never see in MLB, because instead of challenging players to adapt to a staunch defensive strategy, they're just prohibiting the strategy and making it easier for players to remain fat talentless sluggers.
But most of all, I'll never be able to proclaim "the DeVanzo Shift" again whenever an oaf like Joey Gallo steps into the box and gleefully watch a third baseman position themselves on the right side of second base, before he stupidly clubs a grounder into the teeth of the shift and gets thrown out at first with minimal effort.  In fact, Joey Gallo is probably the odds-on favorite to win an MVP award next season with the shift being neutered, and guys like Brian McCann and Jay Bruce are probably back in the cages right now, getting ready to make a comeback, knowing they won't have to face the shift starting next year.
When the day is over, I haven't paid hardly any attention to the game since my children have been born, but I still keep my ear to scuttlebutt.  And it bugs me that rules are being changed in this manner, not just in defiance of change, but because of the sentiment that bad behavior is being rewarded instead of inspiring improvement and betterment of the players' skillsets, and that's just pathetic.