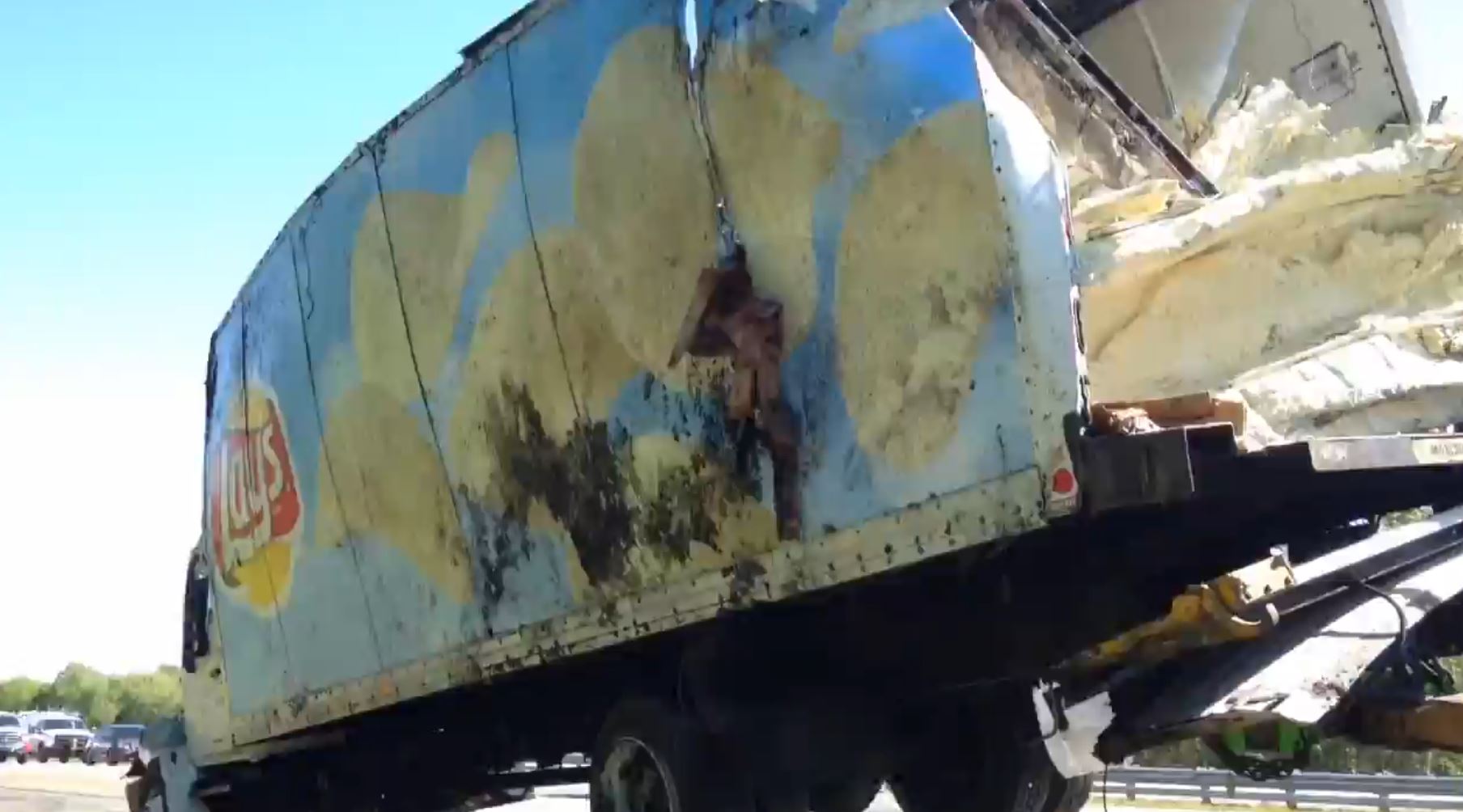 I was a little hesitant to add it to the list, because technically the incident occurred in Florida, and on I-95, and not anywhere remotely close to Metro Atlanta interstates, but given the fact that the story was reported by 11 Alive, an Atlanta news outlet, I figured why the fuck not, because it's kind of the been one of the things I've been waiting for to happen.
So – let us update the ever-expanding menu of the Highway Truck Crash Buffet:
*Glazed in honey
Side Dishes:
Egg soufflé
Frito Lay products
Beverages:
Bud Light
Busch
Most likely something domestic
Dessert:
Watermelon (seriously)
Yeah, that's pretty much a full meal, for thousands of people to have been able to eat, dumped onto America's highways, although mostly on Georgia soil.
I don't know why this is so amusing to me, but I love to imagine degenerate freeloaders, pulling off onto the shoulders of I-95, and trying to be as discreet as possible, as they look for some not-so damaged cases of beer, and some bags of chips that aren't crushed too much, and then find a place in the shade to sit down and satiate the munchies, if they're going to be stuck in traffic for hours anyway, while the cleanup occurs.
But let the record show that the menu continues to grow, and we've basically got a three-course meal with plenty of shitty beer to drink on the side of it, wasted and thrown out, by incompetent truck drivers.