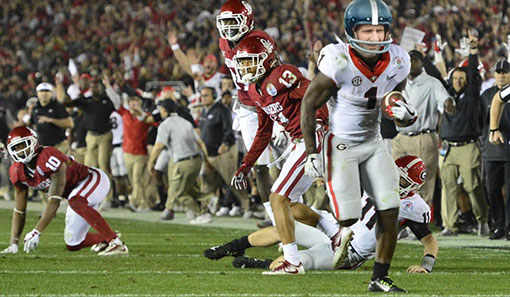 After midnight struck bringing in 2018, I knew that my night wasn't long from ending.  It doesn't happen often, but I've actually been under the weather, and I knew that I didn't really want to be out too late, since no matter how many pills I take, how much fluids I drink and how often I go tinkle, the penultimate cure-fast for any ailment is still sleep.
With mythical gf still out of town, I made it a point that I would not leave my house at all on New Year's Day, and that I would sleep in, rest and do absolutely jack shit but watch football and relax.  I stocked up the fridge earlier in the day, and I even made a point to go spin a Pokéstop to satiate the OCD to get my daily Pokémon Go spin of the day on my way home, since it was past midnight and the daily bonuses had reset.  I took drowse-inducing cold medicine and went to bed with full intention to rest, recover, relax and be lazy.
As far as the day went, it wasn't bad.  Dare I say, it was pretty good.  I probably slept close to ten total hours, and I woke up without any of the sinus/swallowing pain that is among the most obnoxious of cold symptoms.  I sat down with my morning cup(s) of coffee, and proceeded with my usual morning routine of Fire Emblem Heroes, knocking out the daily quests and cashing in on all of the little bonuses of the new month and new year, accumulating the precious orbs necessary in order to make pulls for additional characters.
So with 138 orbs grinded out and with a promotional event set to expire, I decided to cash in some orbs to try and get some of the character I wanted (Gunnthrá and New Year's Azura).  And in a rare demonstration of actually succeeding in a gatcha game, I actually succeeded in getting both, along with two other five-star units I didn't have (Eirika, Genny) without having to unload everything completely, leaving me with like 80 orbs for a rainy day.  Needless to say, I was quite satisfied at my luck, in only the way that a video game on a mobile device can make.
After some leisurely milling around the house and spending a little time with each of the dogs, it was then time for the day of football to embark, first with the Outback Bowl pitting Michigan against South Carolina.  Now normally, I typically root against Michigan on a regular basis because of a combination of the 2012 Sugar Bowl, they're an extremely overrated program their fans are insufferably arrogant, and it's always, always a treat to see said fans when their team repeatedly fails to deliver.  But for obvious reasons, there was a little more at stake in this particular game, and it would also be fortuitous that not only Michigan lose, but South Carolina win.
Despite a miserable, kicking drill of a first half, the second half picked up, and the good guys prevailed.  And it's like ESPN also knows I'm not the only one that enjoys seeing miserable Michigan fans, because they did not fail to deliver a parade of surrender cobras, rail slumpers and other sad fans with each turnover or touchdown that their team provided. 
A+ Outback Bowl.
Admittedly, I didn't give as much attention to the Chick-Fil-A Peach Bowl as I did to any of the other games of the day; a combination of ESPN's WatchESPN app being shitty (more to come on that at a later time), and the fact that frankly I didn't think much of the matchup, and the fact that I felt like playing League of Legends while ARURF-Lite was still available and I needed to get my daily IP Blue Essence.  Admittedly, from what I watched in the background, the Peach Bowl was probably something I should've given some more attention to, because in the end, it turned out to be yet another exciting Peach, with an outcome that I personally wouldn't have bet on (but I did win my League game with Orianna, fifty kekes).
Sure, UCF was 12-0 going into the matchup, but the American Athletic isn't exactly the SEC, and Auburn is a perennially strong program finishing up a season where they had beaten both Georgia and Alabama earlier.  It seemed like a foregone conclusion that Auburn would be able to take down the best of the B-leagues, even if UCF was undefeated. 
But that's why the games are played on the field and not on paper, as UCF not only won, but won in an exciting and convincing manner, in which they dominated, and weathered an Auburn comeback in the late where they bent a little bit but did not break.  In spite of the fact that I still think Auburn was still the stronger team, I've never thought UCF as weak.  If anything at all, UCF is way too good for the AAC, and really should be in a stronger conference.  They've won 8+ games seven out of their last 11 seasons, hitting the ten-win mark five times in that time.  It's almost like the St. Louis Cardinals playing in the triple-A Pacific Coast League, they're so far ahead of the competition.  I think if the SEC ever expands again, UCF would be a prime candidate for a spot in the east (and quell the constant talk of Virginia Tech joining).
A+ Peach Bowl.
Now it's hard to say the Rose Bowl was the undercard, but it's hard to argue the intrigue of a third straight Clemson vs. Alabama matchup in the playoffs in the main event of the evening.  But there was no mistaking the other side of the playoff bracket was ripe with potential for an epic game, between Oklahoma and Georgia.
I can't say that I'm a Dawg by any stretch of the imagination, but mostly by proximity that I live here, I've always felt no beef when it comes to supporting Georgia.  But at the same time, I'm not blind to the stigma of Georgia sports, and the reputation with reason that all Georgia teams always choke.  That said, I wanted to see Georgia win, but would never have put money that they would beat Baker Mayfield and the vaunted Oklahoma offense.
And based on the first half, that would have been a correct assessment, as Georgia's defense was a little awestruck by the reigning Heisman Trophy winner, and had all eyes on him while Oklahoma's run game stomped them into the mud.  Going 31-17 into halftime made it seem like Oklahoma was on pace for another 50+ point game, and send Georgia back to Athens for another offseason of dashed dreams and hopes again for next season.
But then Georgia's defense stepped up in the third and the rest of the team turned into the contenders they had proved they were getting into the playoffs, and the second half turned into an epic duel that brought credence to the Rose Bowl's "Granddaddy of Them All" moniker.
It took two overtimes, but a blocked punt set the stage for Georgia's Sony Michel to complete his Bundy (four touchdowns in a game), capping off one of the most exciting college football games in recent history, and my vote for the best of the entire season.
S+++++++ Rose Bowl.
Now after the instant classic that was the Rose Bowl, I didn't think there was much chance that Clemson/Alabama III had any chance at reclaiming the show that had already been stolen.  It was like the Wrestlemanias where Undertaker vs. Shawn Michaels put on clinics two years in a row, and then had really mediocre main event matches for the World Championship.  And frankly, if I were a betting man, despite the paper #4 ranking that Alabama had going up against the #1 Clemson, there was no way I would've put money that Clemson had any chance.
Nick Saban doesn't lose to the same team two times in a row, and Kelly Bryant is no Deshaun Watson.  Clemson was undoubtedly the best team in the ACC, but Alabama is still a better squad then them, no matter what whatever ranking said.  The Tide were a team motivated by redemption and the need to eradicate Clemson, while the Tigers kind of backed their way into their #1 seed going into the playoffs by virtue of having not lost the soonest and having a better defense than Oklahoma.
Plus, there's no way the CFB committee would have allowed for a matchup of two SEC teams in the first round, because everyone knows the whole system is rigged anyway.
After the snoozefest that was the first half, I decided that I would begin winding down my evening and watching the remainder of the game from bed, where I hoped I would slowly begin falling asleep as Alabama was pulling away, because fuck Clemson.  And although Alabama would succeed at pulling away, my evening unfortunately did not go as planned.
I planned on taking a relaxing shower during halftime, prior to my plans to football myself to sleep, but I was rudely awakened to the revelation that the cold water in my shower wasn't working.  Then I realized that the cold water wasn't working on the bathtub, and that the toilet in the master bathroom wasn't flushing any more.  Frankly, as I'm writing this, none of this is resolved, and I have no idea what the problem actually is.  It could be something plumbing-related that's gone bad, but a cursory Google query of my situation made me paranoid that I might have a frozen pipe, which then got me paranoid of the potential for a burst pipe, since it was below 20F degrees at that time.
So, I started looking around my house, trying to examine the plumbing that I have no knowledge about anyway.  I was just hoping for some obvious problem that would make diagnosing a lot easier and give me a clearer path of action to take.  I started checking the faucets and toilets all through the rest of the house which were mercifully all still functional.  Then I went up into the attic to see if I could see any problems from the plumbing that went up there, to which I did not, thankfully.  And then, I decided to give a cursory glance on the exterior of my house, to see if there were any glaringly obvious points of problem, specifically up near the master bath.
Instead of the front door, the back door, or through the garage, I went out through the side door in the garage.  Mostly because the dogs flip out whenever they hear the garage door open, and the side door was the closest door to the master bath region of my home, and I wanted to be outside as little as possible, because again, below 20F.
The thing is though, my garage side door has one of those knobs where regardless of the position of the lock, the knob can be turned to open – from the inside.  So I didn't think anything of it when I opened the door to let myself out, but then came to the frightening realization when I couldn't get back in, that I had just locked myself out of my own home. 
At like 11:40 p.m.  And it's below 20F, and I'm in sweatpants and flip-flops.  At least I was wearing a long-sleeved shirt.
The thought crossed my mind on how easy it would be to shatter a window and simply break into my own home to get inside, but then the logical part of my mind reminded myself that getting a locksmith would probably be more logical and cheaper than breaking and entering.  The issues were however, that would there be a locksmith available at 11:40 p.m. on New Year's Day night, and that it was, below 20F and I was already beginning to lose feeling in my toes.
Thankfully, I did find a locksmith, surprisingly easily that was available.  And thankfully, I have close friends nearby now, that were willing to come over and let me sit in their car and warm up while we waited for the locksmith to arrive.
And thankfully, the locksmith arrived, got my garage door open, and I was back in my nice warm home in no time.  In fact, the whole ordeal was so quick, by the time I climbed back into bed, I got to watch the final minutes of the disappointing shit show that was Clemson/Alabama III.  And speaking of III, the best analogy of the day of football was that it was just like Wrestlemania III, where Clemson vs. Alabama was like the Hulk Hogan vs. Andre the Giant that sold the event, but in the end, it was Georgia vs. Oklahoma that stole the show like the Macho Man vs. Ricky Steamboat did.
C Sugar Bowl.  Which in the High Expectations Asian Dad may as well be Nazi Germany.
One of these days, I'll probably be able to look back on this day and laugh about my negligence and stupidity.  But for the time being, I just kind of see a day that started off so well, chugged along very relaxingly, but ended in a shitty manner that left me with unresolved and unknown problems with my home, out $90, and sufficiently agitated. 
After all, it's the ending that dictates the quality of the whole story.  Happy fucking new years.