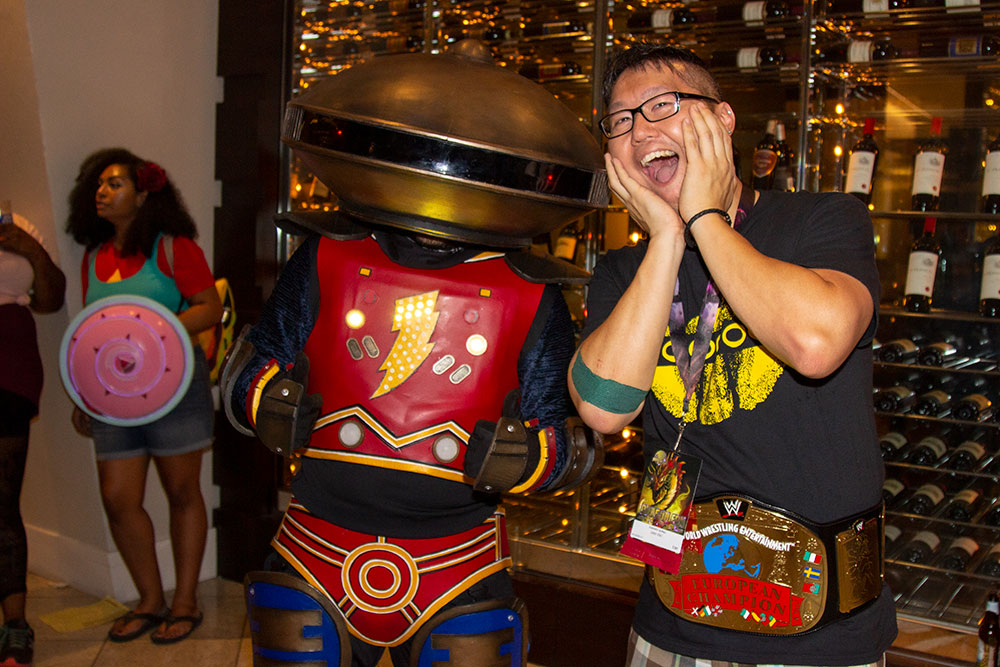 [2020 note]: this is unposted content from 2018's Dragon*Con.  I actually sat on these photos for nearly two full years, because as my post-2018 Dragon*Con post alluded to, I had kind of a forgettable time, and I skipped out in 2019 to zero regrets, and had no plan on going to 2020, even if coronavirus weren't a thing.
It wasn't until I began to chronologically catch up to Dragon*Con 2018 did I realize that I never touched the RAW photos, and I broke my posting stride just to make sure that these didn't slip through the cracks and never get posted.
Looking back at these photos, the sheer fact that there are only 60 photos should be sign enough of just how unenthused my heart was going into this convention.  I used to want to shoot hundreds of pictures, but a combination of my inability to enjoy the con, not really seeing things that make me want to shoot, and I guess being at the wrong places at the wrong time to not see the things I wanted to see, leads to a really small photo count.
But it's the ones with friends that matter the most, and ultimately I'm okay if there's more of those photos than of people I don't necessarily know.