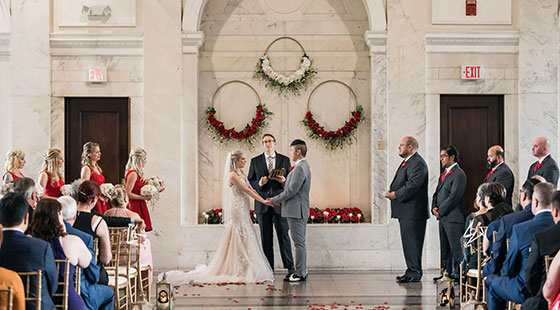 Let this be the first time I put in writing that I am now an officially married man, and this is the first time that I've had the time to sit down and write since both the wedding and the honeymoon.  After planning for both of these things for the better part of the last year, and then actually doing both things, I have to say that it feels kind of like having been on a train for a while and then having to adjust to the speed of walking all over again.  Literally, I've spent parts of the last two days sitting there in a dazed stupor, not having any clue of what to do next with, life in general. 
There are certainly things that should get done and need to get done, but I'm having a hard time bringing myself to make the first step in any direction to actually get started on doing anything really just yet.  It'll all fix itself pretty quickly as daily life and routine begin to settle back down, but for the time being, it's definitely taking some adjustment on getting back to normal life after finishing up a journey with some finishes in extreme rhythms.
As for the wedding, I have to say that I think the wife and I put on an excellent weekend for our celebration of union.  Trying to be as objective as I can for my own event, but I really genuinely believe that just about everything went so well and smooth, and I really couldn't have asked for anything else,* as far as how the entire weekend went, from the arrival of friends and family, the rehearsal party to the wedding itself.
*except maybe some actual leftovers from our catering, which was completely obliterated by everyone, regardless of a few no-shows, resulting in nothing left for wifey and I after the wedding, but I guess that's just another sign of success that we picked a good caterer who put out some irresistible food
I think it started with the location, and getting hitched in downtown Decatur made for a fantastic location for guests to stay where they were right next door to the venue, in an area where there were tons of restaurants and bars to eat and hang at, and a rarity in the Metro Atlanta area, somewhere that was MARTA accessible, meaning people could easily hop aboard the train and actually do tourist things.  Plus, the hotel was brand-spanking new, and the staff was outstanding beyond belief, and there's little reason to believe the weekend wouldn't have been as great as it was without them themselves.
Throughout the weekend, fewer things made me happier than seeing friends and family decisively doing their own things, and going out to eat or to the aquarium or the World of Coke, and making the most of their free time.  I took great pleasure and enjoyment in seeing people having a good time in Decatur and Atlanta, and not feeling like they were just humoring us, and like they actually got some time for themselves instead of feeling like they were just here for us.
The rehearsal party was a wonderful evening of family and friends getting together, and the wife and I couldn't possibly agree more that such was the far superior idea than to do some sort of stuffy and exclusive and expensive formal rehearsal dinner, limited to just the bridal party and immediate family.  Frankly, far too many people had traveled from various distances to say that we'd only see them at the wedding reception, and we felt that a casual party would be a way more efficient way to get to see everyone and get to actually spend a little time with each and every guest who came, as opposed to fleeting moments at the reception.
I knew as the guest list was coming together that as far as the people in my little orbit of friends, this was turning into something of a big reunion for many of us.  Despite the fact that I've known the vast majority of my invited friends for nearly 20 years, for lots of us, some time had gone by since we'd seen each other last, and a wedding seemed like a good of reason as any to gather together.  I've often thought that one particular measure of friendships were if you'd be willing to invite them to big life events like weddings, and not a moment went by where I didn't feel blessed and privileged to have so many people that I wanted to share a very meaningful and special occasion with, and even more so to those who went out of their way to come down and partake.
I'd say the day of the wedding went as smoothly as the rehearsal day went, but between a horrific deluge of rain that dumped on Atlanta right before the ceremony, as well as my dumbass mismanaging the time beforehand that resulted in my groomsmen and I having to scramble, there were some tiny hiccups, but in the grand spectrum of the day, everything else went pretty well, and again, I have to say that I genuinely believe the wife and I put on a pretty outstanding event that we felt confident that everyone enjoyed.
The venue was beautiful, the decorations were thoughtful and everything went well together, and all of our vendors did their things with the quality that we expected from them.  The ceremony was short and sweet, by design, and then the reception itself went way too fast, and it felt like within the blink of an eye, our DJ was announcing the last call, and suddenly it felt kind of sad that the evening was already coming to an end.
All in all, I have to say that I felt that the wedding itself was pretty fantastic overall.  I feel that our guests had good times in Decatur, it was a joyous introduction between my family with my wife's family, and I got to see and spend a little bit of time with a lot of my friends.  I literally have nothing but good memories of the entire weekend, and I'm often reminiscing fondly looking through photos that are trickling in from various friends and family, and I can't wait for the delivery of the official ones from our photographer.
For days after the whole wedding, I struggled to find the words to express my utter feeling of happiness and gratefulness that I felt throughout the whole weekend.  One of the frequent struggles I dealt with throughout the weekend was the awkward restraint of emotion I felt knowing that everyone who was there then, was there primarily because they were asked to come, by wifey or myself, and they showed up.  I can't ever say that I've ever felt comfortable being the center of attention, but it was definitely overwhelming, the feelings of support and love I felt throughout the weekend, and the truth of the matter is that there really are no adequate words to express how thankful I am to everyone who showed up, and participated in the whole thing.  Whether they showed up to celebrate, or they're one of the people who helped haul shit or move things from point A to B, or loaded cars, there aren't enough thanks in the world that I could possibly give to everyone who was there for us; no matter how far to the bottom of my heart I could try to go.
But the most important thing is that I got a wife out of it all, and as often times been the case of the story of our relationship, everything just felt right.