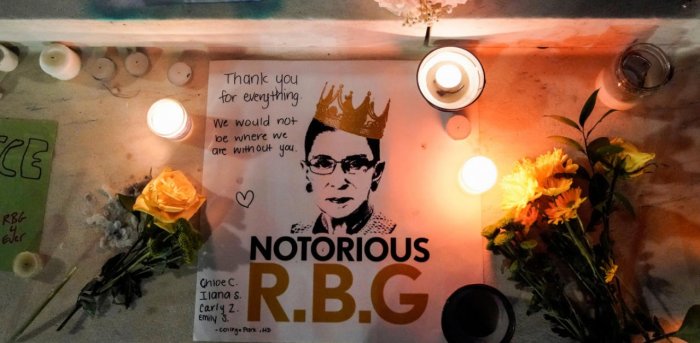 Occasionally, there are things that go on in the world and in the lives of people in my own little bubble, that I wonder if these are things that every generation goes through.  Take for example, as my general generation of people are all climbing out of their 30s and some into their 40s, we're entering stages of our lives where peoples' parents begin to ascend into ages where life expectancy is nearing their ends, and there's occasionally the somber conversation that comes up where family members have passed away.  Undoubtedly, this is something that every generation goes through, as Father Time is unbeatable and everyone eventually goes.
But the inspiration of this post is unfortunately politics.  It doesn't take people with the power of enhanced sight to see that it's a powder keg of a topic and the most volatile thing to possibly discuss in the world these days, and there are people who are smart enough to keep their mouths shut and keep their opinions to themselves in public, and then there's everyone else who just can't manage to shut the fuck up about politics.
I didn't imagine the passing of Ruth Bader Ginsburg would have bothered me much, since usually the passing of anyone in Washington is met with who cares indifference.  But RBG meant a whole lot to a lot of people, and even casual news followers like me had heard plenty about her stances, accomplishments and general grit and determination throughout her career and her life.  And seeing the reaction of many of my internet friends, both female and male, about their general disappointment at her passing, puts into perspective for people like me just how big of a loss this is to a country that desperately needs strong people like her in it.
As sad and as much of a loss it was with RBG's passing, what predictably happened next was no less nauseating and disappointing, no matter how inevitable it was; in spite of the fact that in previous instances of a justice passing away in an election year, their replacement was held off until after the elections, but shocking nobody, the baked potato and his cronies are going to do everything in their power to fastrack another hand-picked stooge to fill RBG's seat as fast as humanly possible.
This, has unfortunately overshadowed the news of RBG's passing, as this administration has the power to take absolutely anything in the country, and turn it political, obviously ruining everything it touches.
Continue reading "Is this the worst era of politics ever?  Yes" →