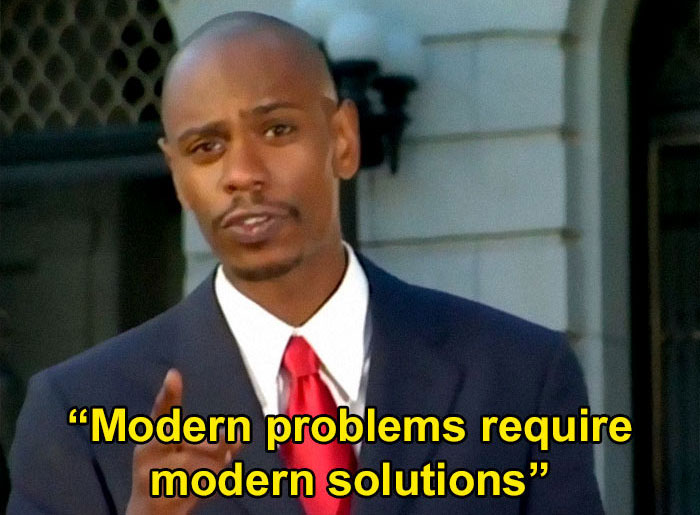 notbad.gif: Utah seeing massive uptick in child support payments after new law enacted that states those who fall too far behind in payments will become unable to acquire hunting or fishing licenses
Big kudos to the nerds who recognized the correlation between deadbeats who didn't pay their child support and people who liked to hunt and fish.  And then good on the politicians who realized that the old system of simply arresting and throwing the book at them wasn't working, and came up with a more effective means of penalization that is actually proving to be effective at keeping deadbeats from being deadbeats.
In all seriousness, I do commend this line of thinking, and think it should kind of serve as a model to the rest of the country that jail just isn't always the right consequence for anything and everything negative.  Don't get me wrong, I thought the fake Iron Bowl Tickets sweepstakes/sting to bust deadbeats done in Alabama was hilarious, but that was like 2011, and times have changed, and the context to the narrative has as well.
The impetus behind it seemed solid, and the results are speaking for themselves.  If the threat of jail and the consequences of having a criminal record is what people have to look forward to facing if and when they start falling behind on child support, then most people are just going to cut and run and stay hidden as long as they can, until they swirl down a downward spiral of failure, where everyone suffers, including the children they need to be supporting.
But hitting them in their hobbies and vices, that conveniently have license requirements that need to be renewed annually?  That's pretty smart thinking.  It's nowhere near as severe as jail, but it's still seen as punishment enough, to where they won't legally be allowed to partake in the activities that they like to do, and it's proving to be enough of a threat to make them pony up and square up their debts so they can get back to the things that make them happy.  And the proof is in the pudding, with as much payment is seemingly coming back to Utah's kids in the process.
Not much else to say about this, other than to once again opine, not bad, Utah.  Creative solutions to problems that never were getting better, and showing some improvement in the process.  The country could sure use a whole lot more of this.