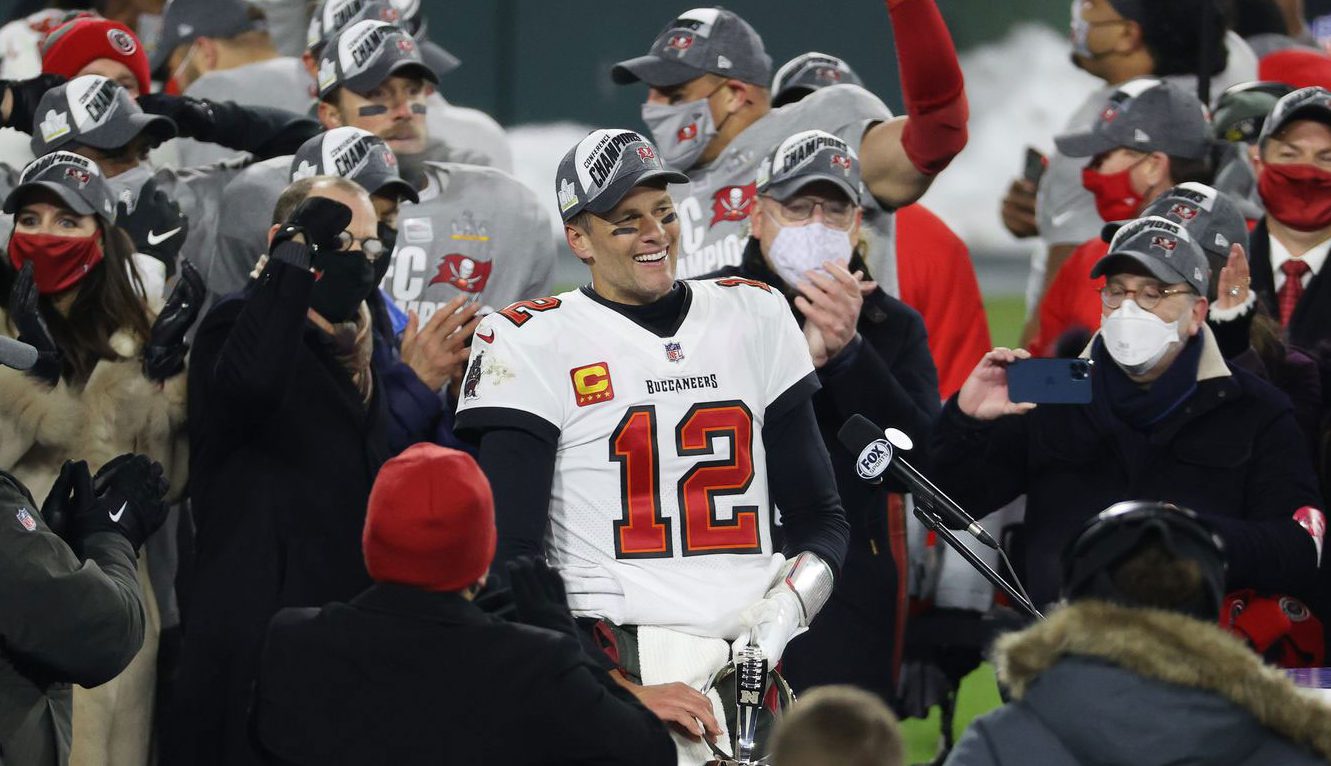 Not that I've been paying that much attention to the NFL this season other than the ironically entertaining aspects of a season that I maintain probably shouldn't have happened in the first place; if it were up to me, the upcoming Superb Owl would be the Washington Redskins Football Team versus the Buffalo Bills, so that we could have a repeat of 1991, but a team with an idiotic interim name and a 7-9 record would, give the Buffalo Bills a loss in the Superb Owl, for old times' sake, and the season would end in an ironic combination of some things change, some things stay the same.
Instead, we have the heavily favored Chiefs, which in itself is a little difficult to comprehend, because for the longest time the Chefs (yes the Chefs) were that one team that always made it to the playoffs, but would always get bounced in the second round, usually losing to like the Steelers or Broncos, and nobody would ever really take them seriously as legitimate contenders, especially since Andy Reid took over, and that guys manages timeouts like he manages cheeseburgers, which is to say he devours them all, and then there's nothing left at the end.
And opposing the Chefs, is a team that hasn't sniffed a championship since 2002, but at the very helm of it is a guy that has sniffed more than his share of Lombardi trophies in his time, in none other than Tom. Period. Brady. Period.
Just about anyone with a sports pulse knew of the general story of how Tom Brady left the New England Patriots, and instead of retirement, he just kind of inexplicably signs with, of all the teams in the NFL, the Tampa Bay Buccaneers.  A team that had gone 59-101 over the last decade, and was coming off of three straight losing seasons, with two of them placing last in the pitiful NFC South division.
For a guy that literally had nothing left to prove, as he already has six Superb Owl championships, an underwear model wife, and lord knows how much money earned in his career, another season for a cellar-dweller like the Bucs seemed like a really sad way to end his career, and likely injured on the way out as a shit team usually can't protect their QB.
But I guess Brady really wanted to prove that he could win without Bill Belichick, and put to rest permanently the answer to the question of who really was the talent behind the Patriots' success throughout the last 20 years, and seeing as how one has reached the Superb Owl, while the other didn't even make the playoffs, I guess the answer is pretty abundantly clear now, but it really shouldn't have been a surprise.
Love him or hate him, Tom Brady truly is the GOAT of football.  It doesn't even matter if the Bucs win the Superb Owl or not, although me personally I can't say that I kind of would be rooting for Brady, despite the fact that I'm most definitely no fan of the Bucs, but I've never really had any issue with Brady, and I respect the greatness.  But he's already proven his point and one that really was inconsequential in the grand spectrum of things but was clearly still very important to him to stamp his claim over Belichick as the real reason for the Patriots' success.
But really, I just kind of sadistically enjoy how everyone fucking hates Tom Brady so much, but it's like he feeds off the hate and burning rage that his existence incites within haters, and it only makes him that much more effective.  Patrick Mahomes is a legend in his own right, being someone who was capable of lifting the once-hapless Chefs into becoming the respectable defending champion Chiefs, but in two weeks' time, he'll be going up against the literal god of professional football, and he'll be back to square one at having his own thing to prove.
In the end, I don't really care who wins, because the NFL is kind of a sad sack of an organization, and I resent just how much pull and influence it has on the entire, well country.  Which is why I'd like to see Tom Brady hoist up yet another Superb Owl Lombardi, because it's the closest thing to a giant middle finger to all the haters there possibly could be.