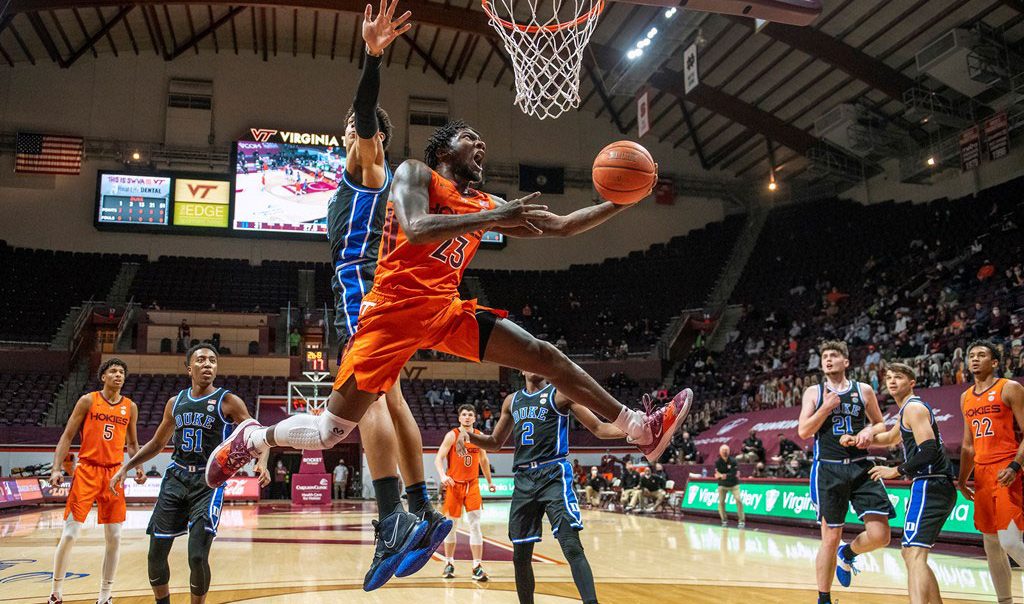 Because of coronavirus and/or the fact that I'm a dad with little time to indulge in sports as much as I used to/like to, a lot of sports news tends to go over my head these days.  I still think that it's a bad idea for any sport to be happening in a country that can't get their shit together to prevent the spread of coronavirus, but here we are, and pretty much every sport is going on business as usual, with that phrase being used as succinctly as possible, because they're not really so much sports as much as they are businesses with the expectation to make a bunch of rich people even richer.
Anyway, the point of this post is the fact that Duke went to Blacksburg almost two weeks ago and lost, again.  For those keeping count, this is the fourth time out of Duke's last five trips to Blacksburg that they've lost to Virginia Tech, and at this point, we really need to ask, is it even an upset anymore?  I mean I know I haven't been paying much attention to sports in general as it is, but I still try to keep an ear to the ground, to at least interesting happenings, upsets or general news in the world of sports.
Duke is currently sitting at 5-5 with a 3-3 conference record, which makes them plain mediocre overall, and it doesn't really make any news until Coach K blows up at a student reporter and that's where I even learned that Duke had lost three in a row, which for as much as I dislike the program, is pretty unprecedented.  It's what prompted me to check to see how they fared against Virginia Tech, since I knew they were on the schedule, and I was a little surprised to see that not only was it not a part of the three consecutive losses, but it was nearly two weeks ago and I didn't hear a peep about it.
So the takeaways of this post are the obvious fact that Duke sucks; but actually sucks this year, in the sense that they're nowhere near the top of the ACC as they typically are.  And the fact that for whatever reason, they have a real hard time of winning in Blacksburg and beating Virginia Tech; in basketball, their B-sport, although there are probably tons of jokes about that notion over the last few years, but I think the point is made.
Granted, this is akin to the jinx that the next time Duke rolls into Blacksburg, they'll probably have 3-4 of the top-10 recruits in the nation ready to do their one-and-done seasons, and because I've gotten smarmy enough to make a post like this, they'll probably blow the Hokies out by like 24 points.  Whatever though, it's a fine time to be a Hokie as far as Duke basketball is concerned right now.