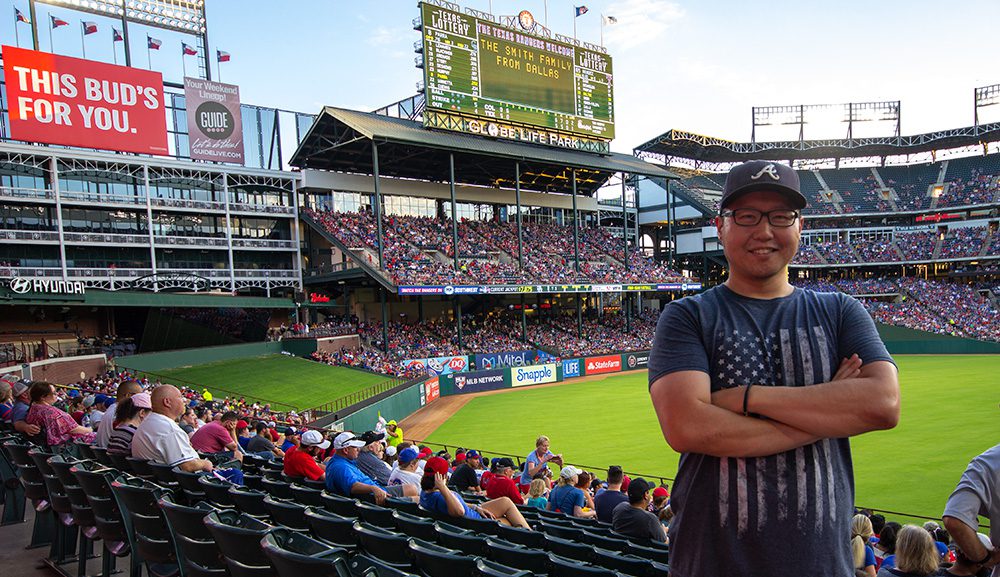 [2020 note]: this is unposted content back from 2018, of my trip to Dallas, Texas, to visit my brother, but also to knock out the last ballpark in my journey to visit every single MLB team.
It only took 11 years to accomplish, and by this time, my fandom was pretty unenthusiastic due to the Braves sucking all the enjoyment out of baseball over the last few years, but I wasn't about to give up on a quest that was so close to being completed.
When I started, it was still called The Ballpark in Arlington, but as is often the case with modern baseball parks, corporate naming rights swoop in and take all character out of these venues, and Globe Life was no exception to the rule.  But for what it's worth, it was a fine baseball establishment, nice scenics, good backdrops, and most importantly, a pretty epic $27 chicken sandwich, and I enjoyed my time there spent with my brother and his wife.
I think I made the right call by having this one be last in the journey.
Continue reading "Photos: Globe Life Stadium, home of the Texas Rangers" →