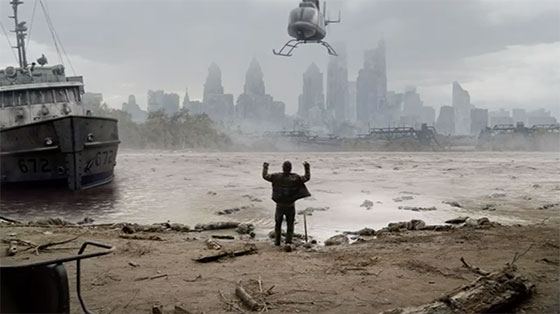 Although I can't promise that what words come from my fingers in ensuing paragraphs might not be blatant spoilers, don't read too much into the quotation marks in the title.  S11E24 of The Walking Dead was most definitely the finale to the series, but there's a lot of nonsense in the final eight minutes of the runtime that very much implies otherwise, and that's all I'll say about that, at least not without a tastefully placed cut.
Honestly, leading up to the long-coming series finale, I actually did not have any high expectations that it was going to be any good.  Frankly, I still maintain that the series still peaked with Negan and the Saviors, which I think was season 7 or 8, so that means the last 3-4 seasons have definitely been on a downhill trajectory.
However, all things considered, in spite of the low bar I had set, the final episode was actually better than I had anticipated.  Without giving anything away, the episode resolves the supposed final conflict fairly early on, so the rest of the episode was actually allowed to breathe and methodically wind things down, instead of a mad dash of trying to tie up as many loose ends as possible in a sloppy manner /coughGameo Thrones.
I make the analogy a lot, but The Walking Dead also feels like the Rurouni Kenshin bell curve, where the television series peaked hard with Shishio and the Kyoto arc, but then went downhill until the series was mercifully ended.  TWD's surprisingly positive finale still doesn't save it from a similar fate, and much like Breaking Bad ended with generic Jack the White Supremacist when Gus Fring was so good, Pamela Milton and the Commonwealth seems like such a weak antagonist to end with, especially after Negan.
Alright, enough with the eggshells.  Continue reading "Thoughts on The Walking Dead "Finale"" →