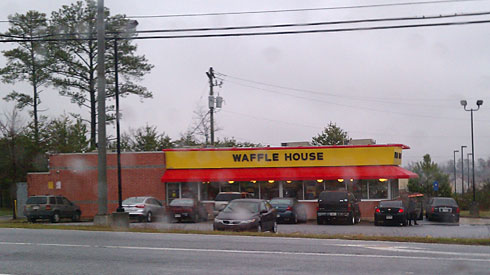 Jews have Chinese food on Christmas.  I have Waffle House.
As depressing and desolate as the imagery of Waffle House on a dreary, rainy Christmas afternoon is, believe it or not, it's one of the things I most looked forward to doing on this day.  Two years in a row now.
I got a Keurig coffee maker today.  I'm on my second cup of coffee now.  Weekends and non-working days will never be the same again, but for the better.  No more no-coffee headaches, as long as I have K-cups.
Merry Christmas, everyone out there.