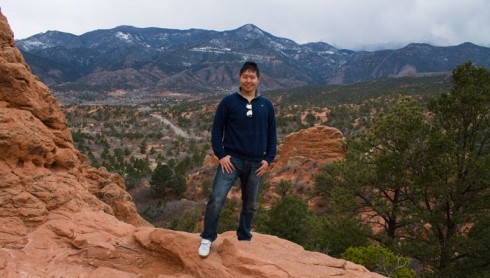 The following camera dump is the remainder of the photographs I took whilst out in Colorado.  The second day of my trip, I ventured out to Colorado Springs with the main objective being the minor league park located there.  But at the same time, it was a good excuse to see the world a little bit, and I wandered about Colorado Springs to see what this city had to offer.
Beautiful nature, that was for sure; I found a place called "The Garden of Gods," and there was no way I couldn't check it out.  Although I probably only saw about a thirtieth of the place, I still spent some time walking and hiking some of their trails, and took in some of the mountainous sights.  And before I headed back into suburbia to see the ballpark, I passed through Old Colorado City, an old town that I honestly do not know the historical significance of.
Aside from the Minor league photos, I went back to Coors on my last day, to collect some bobbleheads.  And since I honestly didn't really have any genuine vested interest in another Rockies game, I left the game early, and played some old school arcade games at 1UP Bar, since I didn't actually get to go in the first night, because the place was packed.