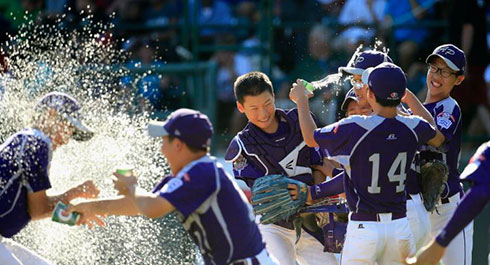 For the past two weeks, teams from across the United States as well as several other countries in the world have been whittling each other down, to see who amongst them were the best of the best.  Throughout the journey, there have been tears shed, hearts broken, nationalistic pride abounds, and agendas emerged and dissipated upon the wins and losses of the varying teams.
And when the dust settled in Williamsport, Pennsylvania there was only one team that endured the journey without once tasting the bitter flavor of defeat: the South Korean team.  The Koreans went a perfect 11-0 en route to the world championship, where they defeated the U.S. champions from Illinois in what was basically yet another rout, in spite of the final score.
The best part is that this it was not in League of Legends.  It was in an actual, physical sport; the best one in the world, no less – baseball.
Sure, it was Little League baseball, but it's still a worldly sanctioned tournament, and they defeated Japan in the process; twice, en route to becoming the true champions of the world in 13-and-under Little League baseball.
And I'm okay with that.  I'll take Korean wins wherever I can get them.