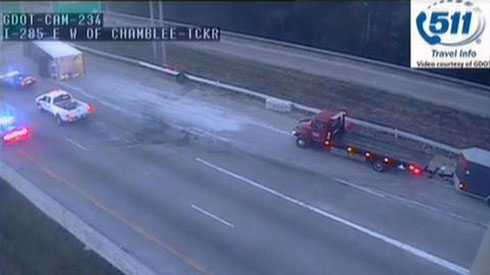 Short story shorter: Truck carrying tens of thousands of pounds of ice cream overturns on Metro Atlanta highway.
I don't really know why these stories amuse me so much, but add ice cream to the buffet of carnage that has occurred on Metro Atlanta highway intersections over the span of the last 12 months.
With turkeys, hams, eggs and beer already accounted for, and dessert now added to the list, I still contest that the roads are still awaiting a good accompanying food, like some chips or maybe a produce truck full of potatoes or something, and then we can call it a party.
That being said, not that I want to hear about people incurring serious injuries or anything, but I think I'm going to subconsciously be wishing that any Frito Lay or snack company's trucks I see on the highways, meet some unfortunate conflicts with physics and gravity within the next month.