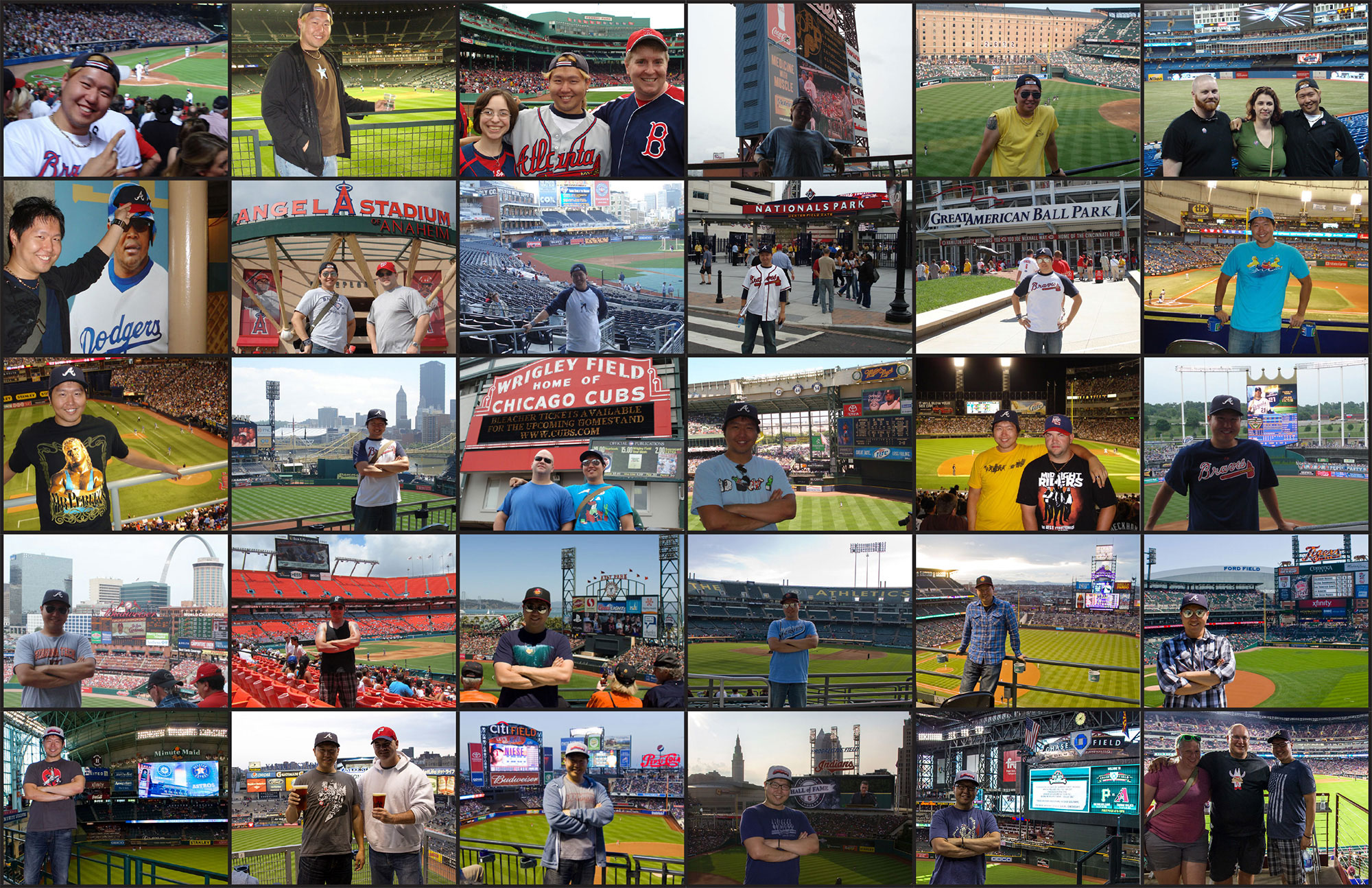 After the Texas Rangers hung five runs on the Colorado Rockies in the first inning, it seemed like the home team would prevail on my first trip to The Ballpark in Arlington, or whatever Globe Life corporate name that's attached to it now.  However, the Rockies would proceed to answer back immediately scoring six-runs in the second inning to take the lead, and then tack on three more unanswered runs throughout the rest of the game, all while holding the Rangers to effectively a two-hitter the remainder of the way.
I suspect that my divine blessing by visit isn't going to work this season, and that the Rangers probably won't make the playoffs in spite of my well-documented history of personally ushering teams into the postseason.  Then again, at the time I'm writing this, the Rangers have won five in a row, and there's a lot of season left to be played, so who really knows what's going to happen?
Anyway, the point really is that with my trip to Texas and having seen a Texas Rangers game in their ballpark, I have effectively finished a life's goal of visiting all 30 Major League Baseball ballparks.  Sure, since the time I started in 2007, several parks have closed and been replaced with ones that I've yet to visit, but for all intents and purposes, the goal was really to catch a home game at every team's park, regardless of which it was when I visited.  I have successfully been to every team's city, watched baseball, and often times, ate a fuckton of food along the way, sampling the local cuisines all across the country.
One of these days, I'll have a baseball park site up again in some way shape or form, so I'm not going to straight up review Globe Life Park outright here, but I have to say that I'm very excited and left in a state of disbelief that I'm actually finished with the journey.  I mean, after 11 years, it felt like one of those things that never felt like it was ever going to end, despite there being a very finite number of 30 teams to visit, and that I was gradually chipping away at the remaining total.
Although it averages to like three parks a year, the fact of the matter is that my general fandom, despite still loving the game itself, I've just grown less gung-ho of feeling the necessity to be physically at games these days.  And it's never been more evident in the fact that the last few parks have been some of the only games I've been to over the last few seasons, and I've literally hit Texas, Arizona and Cleveland solely in the span of the last three seasons.
Early on, I'd be aspiring to hit anywhere from 3-6 new ballparks a season, and often times tried to make elaborate trips to where I could lump multiples in the same trip, depending on the proximity from one another they were.  These were some of the best trips, since it afforded me more time to really take in the cities at a more leisurely pace, research restaurants and sites and microbreweries and really explore the various cities in the country.
But as the number of parks dwindled, leaving mostly the teams in cities that were kind of islands to themselves, the harder things became.  Regardless, even though the pace slowed to a single park a year, I still soldered to where the last park left, was the Texas Rangers.
Admittedly, I kind of had this idea in my mind that Texas should be the last one to tackle.  When I was narrowed down to just a few parks left, I had the thought that the last park should be one of the nicer ones, and among the few remaining parks I had left, Texas stood out as the likely nicest one.  No disrespect to Cleveland, but it's kind of a lame city in comparison, and Chase Field out in Phoenix was kind of soulless, and Houston barely feels like it's actually in Texas itself, so it really left the Ballpark in Arlington as the only logical finale.
It also helped that my brother moved to the greater Dallas area, because then it became the perfect end of the journey, because I would have more than just a ballpark as reason to go visit Dallas in the first place.
And now I'm finished.  It feels kind of surreal that it's over now, because despite my waning fandom, I always had it in my mind to always try to earmark at least one of the remaining parks, and then my baseball love would always re-emerge, and I'd be excited about the thought of exploration all over again.  But now, there's really no more teams to visit, because I've officially visited them all. 
In fact, some teams, I've already visited both old and new (Nationals, Marlins), but then there are teams that have switched parks since I started (Twins).  And then there are teams where I didn't even get to visit the old (Yankees, Mets), we have several teams which new parks are on the realistic horizon (Rangers, Diamondbacks), and some teams that will not rest until they have new parks (Rays, Athletics).  Thankfully, I don't really feel the need that I have to go visit these parks in an expedient manner, because I've been to the cities at least once already.
Regardless, eleven years later, and my goal is finished.  Makes me realize how few goals I feel like I really have, and that I should probably make some more long-term, more leisurely goals to attain, so that I can feel like I have things to strive for that aren't so necessarily life important, on the side.  There's still a ton of the country that has yet to be seen, and fewer things have been more of a perfect excuse to travel, than seeking out baseball parks.
Maybe the minor leagues?  I'm already off to a good head start on those.