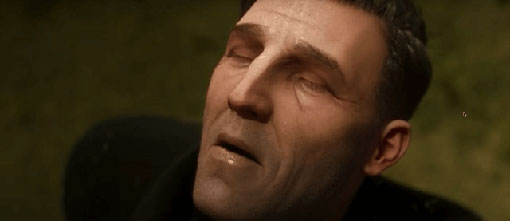 I was excited when I saw that Love Death + Robots season 2 had a formal drop date.  I enjoyed the first season tremendously, even if there was a lot of controversy around the perceived subject matter of two specific episodes, and regardless of what a bunch of SJWs on the internet felt, I still loved the first season, as it was an enjoyable, fast-paced anthology of short and sweet stories that paraded a myriad of animation styles, which touched all spectrums of the heart and mind, and was over in the blink of an eye because every episode ranged between 7-15 minutes.  So when I saw that more LD+R was on the way, I was quite pleased, and made sure to earmark some of my limited daily time to indulge.
At just eight episodes, S2 was over in the blink of an eye as well, if not shorter, and I watched all eight episodes in two short sittings, although I could easily have done so in just one if I timed it correctly.
I will say, I think that the polarizing reception of the first season probably had some influence on the second, or maybe it's because it was a shorter season, but I felt like S2 didn't have quite the bite that the first season did.  I'm not saying I require gratuitous violence or violence towards women specifically, but I felt that there was a little bit of edge lacking in this second season of the show.  The subjects of the episodes were more abstract and broad, and in most cases, did not seem to contain all three of the requisite love, death or robots, not that such was ever an established rule to begin with, but seemed to be better adhered to in the first anthology.
This isn't to say that I didn't like S2 at all, but after I had finished all eight episodes, there wasn't one in particular that I was enamored with and could gush to anyone who wanted to talk about LD+R that it was my favorite.  But for all intents and purposes, this is how I'd rank the episodes (in parenthesis, according to Netflix's order)
Pop Squad (#3)

The Tall Grass (#5)

All Through the House (#6)

The Drowned Giant (#8)

Automated Customer Service (#1)

Ice (#2)

Snow in the Desert (#4)

Life Hutch (#7)
Really though, it would be my top three, and then the rest were just kind of there, interchangeable in rank depending on the mood I were in, which is to say that they were all kind of okay, and not particularly close to standing out above the others.
I would however, like to talk about Pop Squad; the reason I would say it was the best episode of the season was not necessarily because I liked it the most.  In fact, the theme of the episode is completely horrific and I kind of hate it, but it was one of the episodes of the season that invoked all three love, death and robots, and frankly evoked the most emotional response out of me, which whether I liked it or not, makes it successful all the same. 
**Spoilers ahead, that being said**
Continue reading "Let's talk about Love Death + Robots S2" →