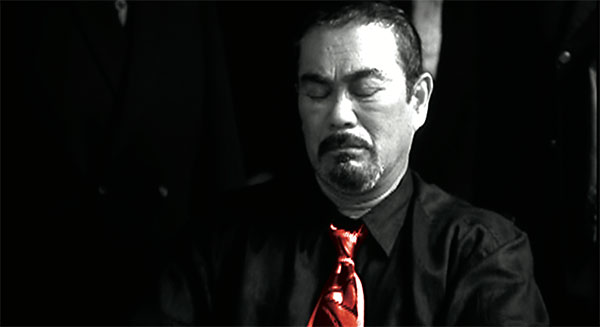 By now, I would wager that just about everyone has someone they can name off the top of their heads as someone whom they think has been the greatest casualty of the coronavirus.  Whether it's a family member, or family of a friend, or a friend of family, a celebrity, regional personality, or what not, at this point it's probably not a stretch for people to be able to have been affected to some degree of sadness at the death or someone they cared about.
For me, short of anyone in my family, the news of the passing of actor and martial arts legend, Shinichi "Sonny" Chiba is without question, the one death that stands out above all others in my personal little world, and it upset me tremendously to have learned of the passing of this icon.
At 82 years old, it's not like he hasn't lived a full and fruitful life in his own right, but the fact that he passed due to pneumonia associated with coronavirus says to me that he still died in a pointless, unfortunate and completely avoidable manner.  I won't sugarcoat the disappointment that I felt to learn that he also wasn't vaccinated, but given his age, I'm hoping he was more of the type to be concerned over a vaccine of such nature to a person of his age, versus someone who was just anti-vax, and flat out refused it, but this is something that I guess we'll never know.
I don't even really know where to go with the rest of this post.  I wanted to make sure that even in spite of my complete lack of any time to do any writing, that when I started writing this, I wanted to be clear headed, and relatively available to gather my thoughts and write, because most anyone who knows me probably knows that I've always been a die-hard Sonny Chiba fan, and that I saw him as more than a martial artist and an actor, and more like an icon and a personal hero, that started kind of as a joke, but really grew into something genuine and meaningful.
Continue reading "I hope the afterlife is ready to get their asses destroyed" →