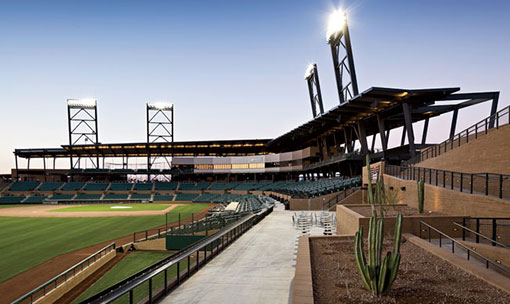 I know that over the last few years, baseball has definitely fallen pretty hard in terms of priorities in my life, but it's still my favorite sport, and I'll always have an ear to the ground in regards to it.  I'll also include that the lack of the pomp and circumstance of the Opening Day that didn't happen is mostly lost on me, because of the whole, having a baby owning my life from here on until the indefinite future, but it's still a sad state of affairs that this is the time of the year in which baseball should be shining the brightest, but thanks to coronavirus, is nowhere to be seen.
Naturally, within the inner workings of baseball and their respective organizations, there are massive repercussions to not having a season; fans don't get to enjoy watching the national pastime, ballparks all across the country sit dormant as the beautiful spring days and nights come and go, and of course, there are billions of dollars being lost all across the board from there being no baseball.
Ballparks large and small, major league, minor league, semi-pro, etc, make no money on parking, concessions and tickets when there is no baseball.  The local economies that house and surround said ballparks also feel the pinch from there being no focal point to draw traffic to them.  People who work in the ballparks and any businesses that rely on baseball to bring in money, end up suffering and worse, jobless as a result.
And when everything culminates, above all else, the owners, investors and other partners who run baseball organizations and the teams themselves, aren't making money when there's no baseball being played.
What's kind of messed up is that baseball players, are still getting paid in spite of the shutdown.  For doing jack shit nothing at this point, as they can't really train, since the places they'd go train at are all also shutdown.  Sure, the Bryce Harpers and the Manny Machados aren't going to be getting their full $30M+ salaries for the year, but it's reported that quite a few players are making up to $143K a week for doing the aforementioned nothing.
But anyway, the point of this post comes from some news that's been bubbling over the last few weeks about how Major League Baseball is kicking an idea around, that would attempt to get baseball back onto the field as soon as possible, even if it had some really extreme guidelines about it.
Basically, in this proposal, the entire 2020 MLB season would take place over the span of 4-5 months starting in July or August and go through presumably November.  But here's the real crazy part of it: all 30 teams would be playing in various stadiums all across Arizona.  And possibly Florida.  Or maybe just Arizona.  The point is, MLB wants to play as much of an entire season as possible in either just Arizona, or they'll do Arizona and Florida and use the Spring Training Cactus and Grapefruit leagues as two divisions and then mash together a World Series at presumably a neutral site.
Continue reading "A 2020 MLB Arizona-only short season: greed personified" →