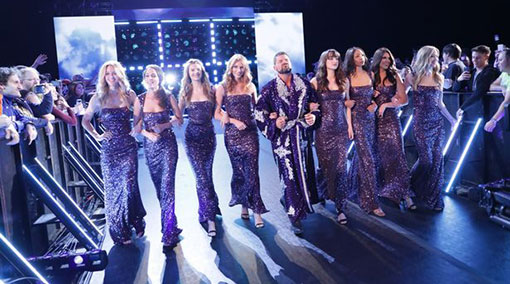 I watched NXT TakeOver: Dallas the other night, and it was the first time I'd ever gotten to tune into an NXT TakeOver event. I was really looking forward to it, as throughout the last two years, NXT events have developed somewhat of a reputation of being hands and down better than the "upgraded" WWE level content, not to mention the fact that I was getting to spend an evening with some friends that I hadn't seen in quite some time.
After the show was over, and Bobby Roode was anointed the new NXT champion (oh… spoiler alert), I couldn't help but feel this massive sense of dissatisfaction at the show as a whole.  The current NXT roster is stacked full of former TNA and Ring of Honor expats, which isn't necessarily always a bad thing in some cases, but it's straying from the idea of homegrown talent and creating stars out of basically nothing.
I'm still not convinced that either Eric Young or Roderick Strong can succeed, much less make it to the main roster in spite of their wealth of combined experience in TNA and/or Ring of Honor.  The women's division, which was revered as one of the crown jewels of the organization was represented by a pathetic match featuring champion Asuka, versus basically three green chicks that were basically two Eva Maries and an inexperienced Molly Holly.  Needless to say, my power of prediction was as sharp as it's ever been when it comes to watching wrestling, and simply just by understanding the rhythm and politics of the WWE, was still able to accurately predict and nail just about every single one of the matches throughout TakeOver: Dallas.
Ultimately, my biggest beef with the show as a whole was the main event, which saw champion Shinsuke Nakamura dropping the coveted NXT Championship to Bobby Roode, also a former TNA product.  Now I think Bobby Roode is a perfectly adequate performer as a whole, but when the day is over, he's about as vanilla as Breyer's, and outside of his overblown entrances and pre-match pomp and circumstance, the remainder of the Bobby Roode package is about as appealing as Steve Blackman.
My knee-jerk reaction to this kind of outcome is that by storyline knocking Shinsuke Nakamura out of the picture in late January, it sets up a timeline for him to have something of a little bit of a breather from carrying NXT, and to be a little bit forgotten for what will hopefully be an earth-shattering debut on the Monday after Wrestlemania in April.  But the fact that he dropped the belt, cleanly, to a guy like Bobby Roode, and not like, Samoa Joe is met with some skepticism and disappointment to a lifer smark like myself.
Shinsuke Nakamura is creative and charismatic, and those two facets alone hides the fact that when the day is over, he only really bothers doing like three wrestling moves and a hundred kicks or knees per match.  Conversely, Roode knows probably about 50 different wrestling maneuvers, is allowed to do maybe ten of them, but due to his mechanical and robotic way of executing a wrestling match, is vastly more boring and dry than what wrestling storylines tried to do with Lance Storm. 
In fact, Bobby Roode is the living embodiment of Lance Storm's boring gimmick, except that Storm wasn't actually boring.
The problem is that when the day is over, Nakamura is shelved and off TV, and Bobby Roode is the champion.  This isn't so much of a problem aside from the fact that Roode will actually have to get in the ring and perform, which ruins all his good promo-cutting and his epic entrances.
Ultimately, I think that in the eventual way ever WWE era becomes formulaic, that the expectation of an annual purge of NXT talent to call up to the main roster has turned both NXT and the WWE main roster into shells of the greatness that both could be.  With people expecting "new years" to begin promptly after Wrestlemania has brought forth quick arrivals of Finn Balor, Bayley and other NXT standouts, but it's clearly left the NXT roster in disarray, full of green noobs getting more screen time than they deserve, resulting in an influx of expats from TNA, ROH and other indy feds trying to bolster depleted rosters of capable performers.
I'm not mad about TakeOver: Dallas, but I was kind of disappointed.  Roode didn't even know how to really celebrate without taking five minutes at a time to stare longingly at his shiny new toy before repeating the same array of poses and taking the belt off and putting it back on before taking it back off so he could hold it up again.  Considering the list of NXT Champions before him, I think it's safe to say that Bobby Roode just might be the worst NXT Champion to date, and it's the company's fault for being what they tried to avoid from the main roster – formulaic.