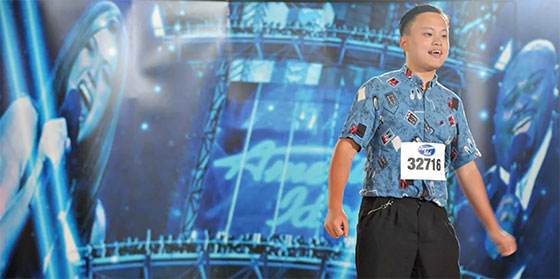 I was inside a Target recently, mostly to admire #2's prevalent presence in their baby section, and over the PA system, among the music that usually is tantamount to white noise, I was able to pick out the lyrics to Ricky Martin's She Bangs.
The strangest thing to me, was the fact that it was actually Ricky Martin's version of the song, and just how foreign and alien it sounded, hearing it for the first time in like, maybe 18 years.
Because in my head, when I think of She Bangs, the only version of the song I ever hear in my head is William Hung's terrible rendition that he tried to audition on American Idol with.  In fact, while at Target, I was kind of awestruck at the simple fact that the lyrics actually continued past "looks like a flower but stings like a bee" because I practically expected there to be an interruption by Simon, Randy and Paula, except there wasn't one, but instead a whole lot of unfamiliar lyrics.
It's no secret that FOX and the internet gobbled all of William Hung up for making an ass out of himself on one of television's most viewed programs, but in hindsight, Hung took it like a champion, and parlayed his abysmal appearance on Idol into all sorts of appearances and gigs afterward.  Given the crash and burn nature of so many Idol alum, I think it's safe to say that in spite of everything, Hung still came out smelling a lot better than many who were probably a little bit more successful in the show than he was.
Anyway, as far as I'm concerned, She Bangs belongs to William Hung.  Anyone else feel this way too?