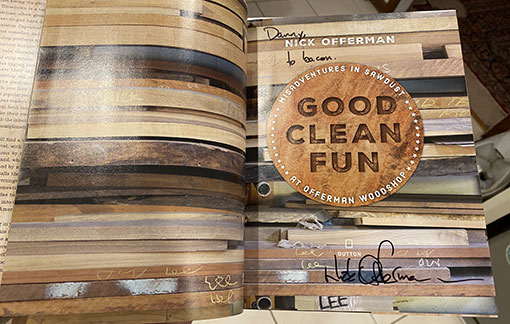 That my time is occasionally more important than many things?  Like an ill-informed opportunity to meet Ron Swanson.
Earlier in the week, I saw plug on a local website for An Evening With Nick Offerman, I guess a touring appearance circuit in order to push Nick Offerman's newest woodworking book Good Clean Fun: Misadventures in Sawdust at Offerman Woodshop.  I thought to myself, this is something that intrigues me, getting to see and meet Ron Swanson.  I hadn't learned about this event until after it had passed, like most other cool occurrences throughout the city, and being held at Georgia Tech, it wasn't in an inconvenient location. 
However, I have a lot of things that I need to do, and some things actually have a short window in which I need to complete them.  But as a diehard Parks and Rec fan, especially of Ron Swanson, it seemed like an opportunity that I shouldn't let pass.
I decided to go.